With an extensive global reach and an unprecedented reputation for taste, quality, and safety, Canadian beef produced in Alberta is recognized and enjoyed worldwide.
Cattle Feeding in Alberta
The feedlot is the most intensive component of the beef production chain, where a significant portion of value is added. Alberta's feedlots operate with leading-edge management systems designed to capture the benefits of the beef production chain and the genetic base.
Alberta's feedlots are located in close proximity to the country's largest meat packers and processors. Two-thirds of Canada's cattle slaughter capacity is located in south-central Alberta. This direct link captures value through the market chain. Cattle feeders' knowledge and expertise make them leaders on a broad range of issues critical to industry competitiveness.
A key to the success of Alberta's cattle feeding sector is the sheer number of feedlots, the range of feedlot sizes, and their combined capacity – many of which are also long-standing family-owned operations.
The collective business scale of Alberta feedlots is fuelled by aggressive entrepreneurial drive and proximity to the country's cattle herd. Alberta also offers land base advantages, a moderate climate, an ample and economical supply of feedstocks, and world class irrigation.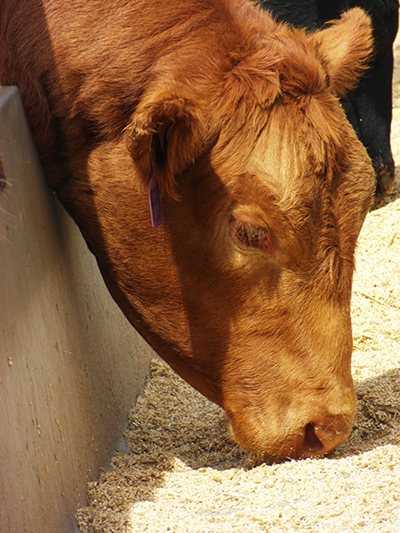 Beef Production in Alberta
Buyers from around the world express great satisfaction with the quality of Alberta beef and the variety of cuts available to them. The great taste of Alberta beef reflects careful genetic selection, care and well being of the animals, precision feeding, and quality control.
Grocery retailers and suppliers to the food service industry are proud to sell locally produced Alberta beef. In addition, Alberta raised, fed, and processed beef is sold both nationally and internationally to regions and countries around the globe, including:
Japan
Hong Kong
Taiwan
South East Asia
Mexico
Europe
United States