Schmidt Livestock Ltd Student Feedlot Tour
Three Hills School Junior High Students Participate in an Interactive Ag Education Opportunity with
Calhoun Cattle Company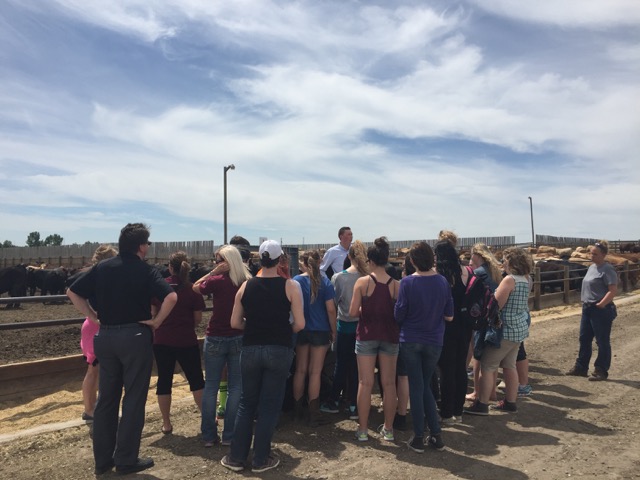 Acme School Career Connections
Back Row:  Braeden Fox, Tristen Morris, Brannon Piepke, Cathy Price
Middle Row:  Kelsey Uittenbogerd, Edan Wade, Madison Fox
Front Row:  Kaitlin Phillips, Gabrielle Wade
The 2016 Alberta Beef Industry Conference thanks the students from Acme School for presenting to Conference delegates and sharing how they are engaged in agricultural and discovering meaningful pathways into this diverse industry through Acme School's flourishing education model: Career Connections. This is an education success story of offering an effective, student-centred,  community based model of education in rural Alberta.
Never sell yourself short.
Many young people's resumes would pale in comparison to this level of experience and knowledge:

GUIDE TO EDUCATION
Programs of Study
ESC to Grade 12
2016 to 2017
AgriTalent.ca
Launched by Canadian Agriculture Human Resources Council (CAHRC) in 2009, agritalent.ca is the first national database of agricultural training programs in Canada.
This unique directory is updated regularly and links people to Canadian educational institutions and training providers that offer learning opportunities in agriculture.
Visitors to the website may search by:
province
subject of training
duration of training
type of training provider
method of training
commodity
key word
The database contains more than 1,000 programs and courses, provided by more than 250 training providers from across Canada.