Cattle in Canada spend most of their lives on pasture while only spending 60 to 200 days in a feedlot. Feedlots focus on efficient growth and weight gain, reducing the need for cattle to forage for food. Key to the success of Alberta's cattle feeding sector is the sheer number of feedlots, their combined capacity, and a diverse range of feedlot sizes. Although they represent the largest feedlots in Canada, the majority of Canadian beef cattle feedlots are still family-owned and operated with three generations working on them.
Alberta's feedlots are located close to the country's largest processors and meat packers.
The feedlot is the most intensive component of the beef production chain because this is where the final stage of the process occurs and where a significant portion of value is added.
80
%
of Canada's processed cattle are located in Alberta.
Did you know?
Alberta has the highest number of feedlots in Canada and produces the most beef.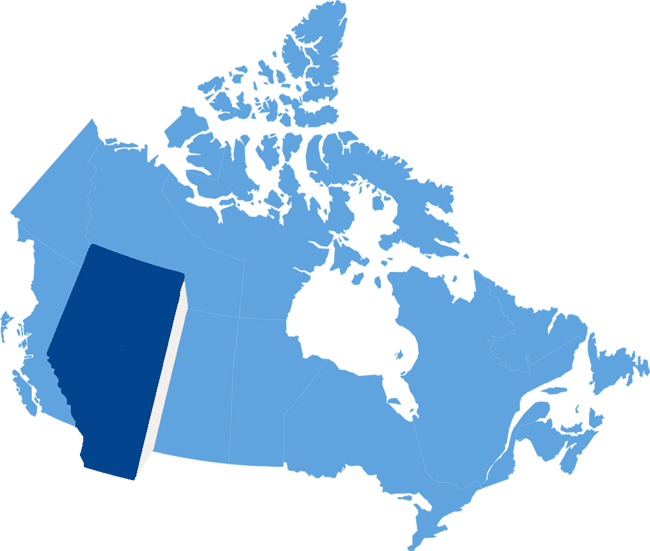 1
70.5% of Canada's fed cattle
2
1.74m head output per year
3
4.9m = 47.3% of national herd
4
180-220 x 1000 head feedlots