Welcome, Members
We appreciate your interest in, and support of, the Alberta Cattle Feeders' Association. Together, our efforts help shape the beef industry landscape. Our goal for this Members area is to provide you with valuable resources and tools.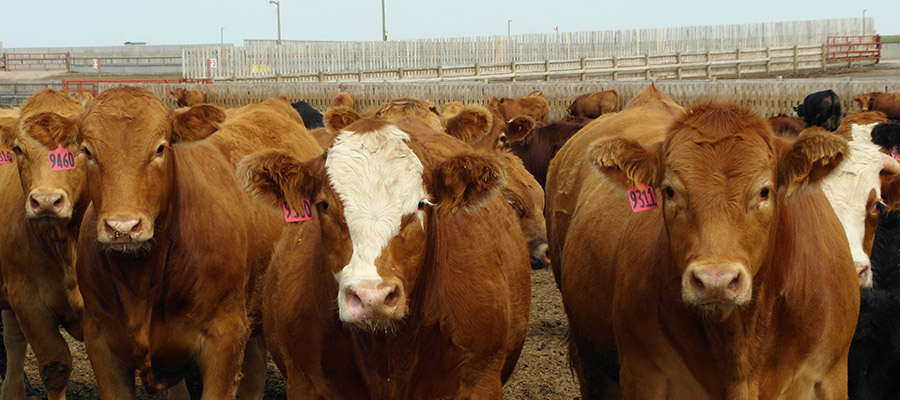 Where Your Food Comes From recognized by CRSB as a Certification Body to do combined CRSB/PAACO Audits for Canadian Feedlot Producers
Why become certified to both CRSB/PAACO?

Cargill currently has a Canadian Beef Sustainability Acceleration Pilot Project: http://cbsapilot.ca/ in collaboration with McDonalds, Loblaws, and other retailers/food services which you can participate in and receive premiums for your fed cattle. Cargill recognizes the combined CRSB/PAACO audits as does JBS and Tyson Foods. Producers now benefit from a single credible, combined audit recognized by all three federal processors and Canadian retailers.

For further information, please contact:

Doug Stanton
Where Your Food Comes From
Phone: 1-866-395-5883
Canadian Feedlot Animal Care Assessment Program
ACFA contributed to NCFA's Canadian Feedlot Animal Care Assessment Program, resulting in a code of practice specific to the handling and care of beef cattle on Canadian confined feeding operations (CFOs).
The Canadian Feedlot Animal Care Assessment Program is not intended to replace or supplant the National Beef Code, but to serve as a companion code focusing on animal care issues unique to beef feedlots. The program provides feedlot operators and beef processors with a single and widely accepted animal care protocol, dispensing with the need for multiple animal care agreements between cattle feeders and beef processors.
Program-related Links
National Farm Animal Care Council: http://www.nfacc.ca/ 
PAACO: http://animalauditor.org/
ACFA and ABP serve dinner to families at Ronald McDonald House
In 2012 and 2013, ACFA donated proceeds from Beef the Festival (Big on Beef) to Ronald McDonald House. RMH acknowledged this support by putting an ACFA brick on the wall at the House. On March 30, 2015 we did a little team building exercise as the 'meal team' for the children and their families staying at RMH. Jennifer and Kimberli made all the arrangements for a wonderful prime rib dinner which we all pitched in to prepare and serve that evening. This is a small example of how ACFA is contributing to People and Communities. I'm proud of our little team here at ACFA and just wanted you to know about some of our latest exploits. I should also mention that we enjoyed the company of Rich Smith and Laura Procunier from ABP. After we finished serving the meal, we joined the families to hear their stories and talk a bit about our business.
Cheers,
Bryan
National Beef Strategy
The Canadian beef industry unites to develop National Beef Strategy
New CCIA Canadian Livestock Tracking System MOBO app
The Canadian Cattle Identification Agency (CCIA) is introducing its new Canadian Livestock Tracking System (CLTS) MOBO app. The app has recently undergone massive changes to design and function and CCIA thought these updates were worthy of sharing with its industry partners. For an explanation on all the updates and history of the app and how this will affect users moving forward, click here.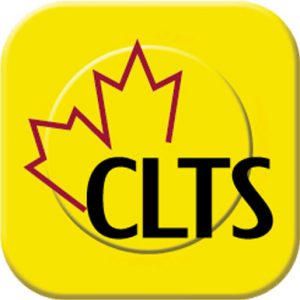 With expected regulation changes slated for later 2019, we consider this an essential time to start planning to meet proposed increased livestock traceability reporting.Greater responsibilities will be placed on producers and the CLTS MOBO app will be a great asset in reducing the time it takes to complete increased tasks. The app is designed to add convenience to the workflow of traceability requirements for users.
For more information on traceability requirements in Canada, contact:
Anne Brunet-Burgess
General Manager
Canadian Cattle Identification Services
7646  – 8 Street NE
Calgary, AB Canada T2E 8X4
Main: 403-476-1995  |  Fax: 403-275-2099
Email: abrunet-burgess@canadaid.ca
www.canadaid.ca  |  1-877-909-2333
ACFA's Digital Strategy Summary and Monthly Report
The Alberta Cattle Feeders' Association is representing your interests on a broad range of policy and economic issues that affect your competitiveness. ACFA has identified strategies to achieve long-term success. We are guiding the industry to become more sustainable, profitable and competitive in a challenging global market place. This digital media strategy supports the business objectives with the following communication objectives:
Canadian beef supply system produces "best in world" product
Cattle feeders are committed to providing safe, healthy, and high quality food in a socially responsible manner
Cattle feeders play a vital role in local communities
Feedlot Emergency Preparedness Plan
The Guidelines for this plan were carefully prepared and are intended to guide feedlot operators and staff through the immediate response activities anticipated in a sector-wide emergency. For the beef cattle industry, a sector-wide emergency is most likely the result of a major disease outbreak — like Foot and Mouth Disease, or possibly a disease that affects humans — or some other event leading to a significant interruption of the market and in all likelihood caused by disease. These are the events whose widespread problems from the event itself, or resulting loss of markets, would essentially bring the industry 'to a halt'. The Guidelines in the plan are important because they are the immediate response activities that feedlot operators will be involved in, in the early days of a sector-wide emergency. They are prepared in a workbook style format specific to the individual feedlots. Portions of the book can be incorporated into  staff training materials or laminated and posted for ready reference in the event of an emergency.
ACFA Feedlot Guidelines – Fillable Form
ACFA Plan – Fillable Form