The Alberta Cattle Feeders' Association (ACFA) has set the pace in industry for 45 years and is the voice of cattle feeders: hard-working, forward-looking women and men who believe in a strong, profitable, and sustainable cattle feeding industry.
The enduring spirit, take-charge attitude, and passion that has united cattle feeders throughout Alberta's history, are the same assets that keep our industry strong in the face of today's opportunities and challenges: social responsibility, environmental sustainability, and changing international export markets.
In all things, the ACFA follows the lead of its voluntary membership and elected board. Innovative visionaries, these committed individuals represent the majority of cattle feeders in the province and in the nation.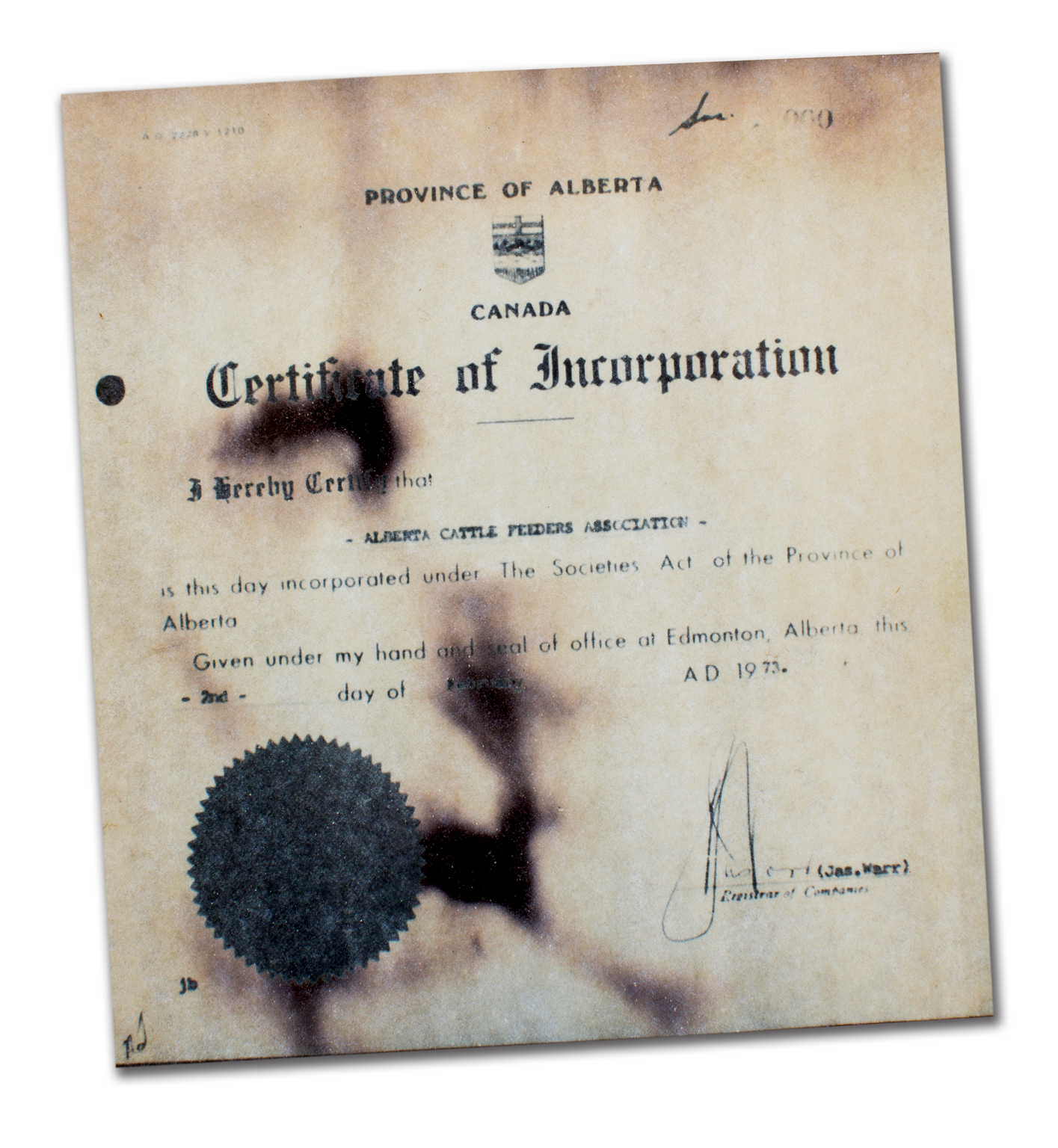 Leaders in Advocacy
ACFA works with all levels of industry and government to ensure Alberta's cattle feeding sector remains competitive and vibrant and also to influence legislative and regulatory reform in the following areas:
Harmonized regulation
Enabling policy
Establishing trade access
Leaders in Industry Management Practices
ACFA addresses feedlot, market, trade, and competitive issues and provides a forum for policy development. Through an open and transparent process, ACFA welcomes the bridging of partnerships to move the industry forward.
Cattle feeders know change is a constant in our industry. We understand it's part of the vitality of the business and we're dedicated to the growth of the cattle feeding sector. We excel in our profession by:
Feeding our cattle with a focus on animal health, nutrition, and well being
Being flexible and feeding for specific markets
Procuring a variety of weights and classes of cattle and thereby supporting the entire cow, calf, and yearling industries
Buying feed grain and co-product from a variety of sources, enabling these industries to enjoy alternate markets for product
Leaders in Technology
Alberta feedlot operators are trailblazers in the adoption and adaptation of technology:
Sophisticated record keeping for real-time status and analysis
Animal ID systems for traceability — tracking and trace-back
Ultrasound as a management tool for body composition and assessment
Genetic testing for key traits of economic importance
Leaders in Research
Cattle feeders are continually participating in research studies and implementing projects to strengthen the beef industry by generating value, including:
Developing a new Feedlot Assessment Tool
Developing a new Histophilosis vaccine
Forage and grain research including the Barley Straw Project and Feed Coalition
Leading a Feedlot Emergency Preparedness Plan to protect animals, the environment and human health in case of a disease outbreak or natural disaster
Participating in several environmental impact studies such as the Alberta Agriculture and Rural Development's Livestock Impact on Ground