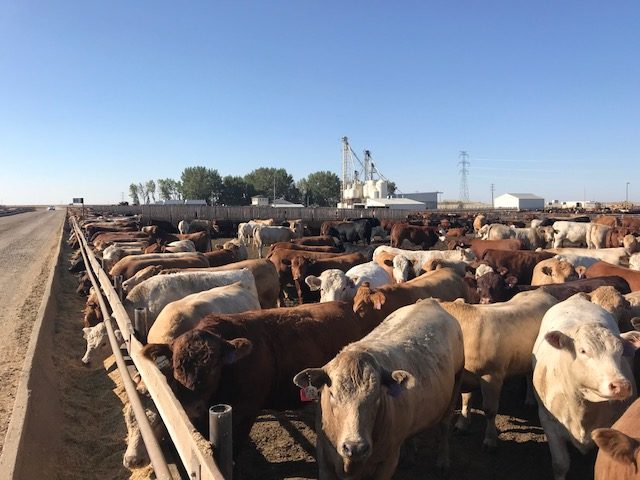 This is the first in a series of posts about cattle feeder issues that we expect to take priority for the Alberta Cattle Feeders' Association (ACFA) this year.
These five issues represent a major barrier or burden to ACFA members, some of which you may have read about in earlier posts. In this blog, we give a brief background on each issue, and in upcoming posts will provide more detail to keep you up-to-date on any changes or progress:
#1 Labour shortage
The chronic labour shortage facing our agricultural producers has been a long-standing issue for ACFA. In 10 years, the labour gap has doubled from 30,000 workers to about 60,000 workers, and the shortage is projected to be 114,000 by 2025.
The agriculture and agri-food industry has the highest job vacancy of any in Canada for several reasons. Agricultural work is hard, the hours are long, and the weather is harsh. Exacerbating the situation is the movement of people from rural areas to cities which has resulted in a steady decline in rural populations.
Bringing in temporary foreign workers is often the only option for farmers, but that is a time-consuming and expensive solution — and reliance on a temporary workforce is not sustainable. 
ACFA advocates for permanent immigration as a sustainable, long-term solution and it will be urging our federal and provincial governments to make agriculture and agri-food a high priority in labour programming and immigration policy. 
Above all, ACFA will advocate for reforms to the federal Temporary Foreign Worker Program (TFWP), to help streamline the process, remove obstacles and eliminate red tape. 
#2 Rural infrastructure
A decline in the quality of rural infrastructure is a strong barrier to growth for agricultural producers. Because most agricultural operations are located in rural communities with a limited tax base, the investment necessary to upgrade and maintain rural roads and bridges must come from governments at the provincial and federal levels.
ACFA believes that an investment in rural infrastructure will enable agricultural producers to get their products to market efficiently and competitively and will make life in rural Alberta more appealing.
#3 Farm safety
Farm safety is a huge priority for our agricultural producers. But agriculture is unique, for instance, because farmers typically live where they work, and because their workforces are often made up of family members and neighbours. Cookie-cutter regulations do not work.
ACFA is committed to advocating for a robust system of codes and regulations, as well as incident investigation and reporting, as long as that system is customized to account for the unique nature of farm safety.
#4 Regulation, taxation and barriers to competition
Regulation is an important part of conducting business, and agricultural regulation has an important role to play in protecting consumers, animals and the environment. That being said, Alberta's agricultural producers are faced with many regulations which are poorly executed, and which reduce their competitiveness in both the domestic and the global marketplace.
One of ACFA's initiatives has been to commission a study to examine Alberta's competitiveness in the beef sector. ACFA supports a regulatory regime that protects food safety, public health, the environment and high standards of animal care while ensuring a profitable, competitive and sustainable beef industry.
The study is looking at the following issues: 
1) The potential impact of enhanced traceability regulations (federal)
2) New transportation regulations (federal)
3) Accumulation of additional taxes such as the municipal livestock tax and the Alberta carbon tax
4) Municipal control over planning such as municipal exclusion zones
5) The heightened enforcement of existing regulations
#5 Consumer education and trust
Our cattle feeders play a vital role in providing safe, healthy, high-quality food in a sustainable way. 
When consumers have access to accurate, relevant and balanced information they can make informed food choices. ACFA will continue to provide information to balance much of the misinformation about beef, regarding environmental impacts and health. It will also look to government to help build public trust that Canada's agricultural producers deserve.
Stay tuned to this blog over the next few weeks to learn about these five issues in more depth. 
https://cattlefeeders.ca/wp-content/uploads/2018/09/cattle-eating-grain-e1537465298758.jpg
480
640
ACFA Admin
/wp-content/uploads/2020/02/ACFA-web-logo.png
ACFA Admin
2019-01-17 13:00:46
2020-01-28 14:23:10
5 Cattle feeders issues to watch for in 2019