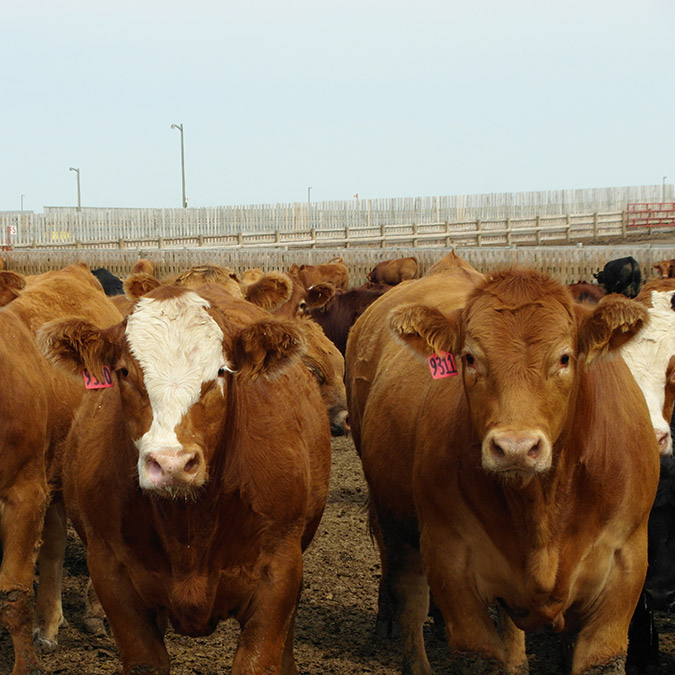 [vc_row][vc_column width="1/1″][vc_column_text disable_pattern="true" align="left" margin_bottom="0″]By: Casey G. Vander Ploeg[/vc_column_text][mk_image image_width="900″ image_height="400″ crop="false" svg="false" lightbox="false" group="_general" frame_style="simple" target="_self" caption_location="inside-image" align="left" margin_bottom="30″ src="http://acfa.flywheelsites.com/wp-content/uploads/2015/01/the-feed-agriculture-albertas-ecomomic-backstop.jpg"][vc_column_text disable_pattern="true" align="left" margin_bottom="30″]The "boom-bust" cycle is alive and well in Alberta. The price of oil (WTI) is now flirting with $45 a barrel, down from a high of $105 in May. While that drop is significant, it's still not as sharp or deep as the collapse in the recession of 2008. In July 2008, oil was trading at $145 a barrel. By December, it had fallen to $30.
Economists have long lamented the rollercoaster that is Alberta's economy, arguing the province needs to pursue a strategy for "economic diversification." In 1984, the Lougheed government called for that very thing in a "white paper" called Proposals for an Industrial and Science Strategy for Albertans. The diversification mantra was later picked up by other provinces in the West, that—like Alberta—suffer the vagaries of commodity prices on the world market.
While there is a lot of talk across the province over the sad state of affairs with oil, there is another economic undercurrent that sees things working in the opposite direction. While no less dramatic, that story has just drawn less attention.[/vc_column_text][mk_fancy_title tag_name="h2″ style="false" color="#393836″ size="30″ font_weight="inherit" font_style="inhert" txt_transform="none" letter_spacing="0″ margin_top="0″ margin_bottom="18″ font_family="none" align="left"]Cattle prices[/mk_fancy_title][vc_column_text disable_pattern="true" align="left" margin_bottom="0″]In January 2010, the average monthly price for a fed steer in Alberta was $78 per hundred weight. That's about $1,100 for a market-ready beef steer weighing in at 1,400 pounds. In January 2014, the price was $137 per hundred weight. In December, the price had climbed to $182. That's over $2,500 for a fed steer. Feeder cattle are also catching hefty sums. The average price of a 550 pound feeder in January 2014 was $170 per hundred weight, rising to $292 in December.
So, as oil continues to stumble and tumble its way downward, the price of cattle keeps rising. At the same time as energy companies flood the world market with oil in a desperate attempt to maintain revenues—driving the price down even lower—a growing shortage of cattle across North America could well see cattle prices reaching even higher. Never before have Alberta cattle producers received such hefty sums.
The point here is two-fold:
First, there is no question that energy drives the Alberta economy. Direct activity in the oil and gas sector (including extraction, economic supports, distribution, construction, petroleum product manufacturing, wholesale distribution, pipelines) accounted for 33.4% of provincial GDP in 2013.
But, the province has always had an important economic backstop in the agriculture and agri-food industry. While few in the city tend to give agriculture much thought, it does play an important economic role in a province so heavily tilted toward energy.
In 2012, almost 80,000 Albertans were employed in the province's agriculture and agri-food industry. The combined activity of cropping and livestock, wholesale distribution and trade, and food and beverage manufacturing reached over $11 billion in 2013.
To be sure, the impact of agriculture pales in comparison to energy, and it alone cannot fill the economic void left by plunging oil prices. Yet, agriculture remains a vibrant, dynamic, and essential sector that helps keep the provincial economic ship afloat. This is especially the case considering Alberta's hundreds of small rural towns and villages.
The importance of agriculture is drawn into sharper relief when viewed from a go-forward basis. As the world's population continues to grow, the demand for food will grow alongside. As emerging economies continue to see growth in real incomes, the demand for high quality proteins like beef will grow as well.
That leads me to my second point. At the same time as a lack of diversity in Alberta's larger economy creates severe—and often painful—limitations, a lack of diversity in Alberta's products and markets for beef will limit our industry's future opportunities as well. Securing new markets for beef and offering new beef products tailored to fit and satisfy those markets presents us with our very own "inter-industry" diversification challenge.
To get there, a lot of things will have to go right, from growing the provincial and national beef herd to securing the necessary trade agreements—and everything in between. There's a lot of work to do here. And right now, Alberta needs us to do it.[/vc_column_text][/vc_column][/vc_row]
https://cattlefeeders.ca/wp-content/uploads/2015/01/the-feed-agriculture-albertas-ecomomic-backstop-thumb.jpg
675
675
Team
/wp-content/uploads/2020/02/ACFA-web-logo.png
Team
2015-01-16 11:45:43
2020-01-28 14:25:23
Agriculture: Alberta's Economic Backstop