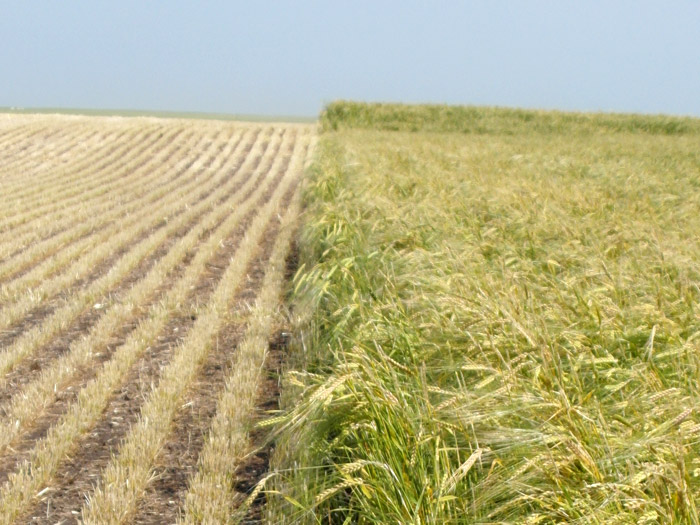 This is the third post in our social license series, in which we're explaining the different ways cattle feeders are working to build public trust. So far we have talked about animal care and community investment, and this week we're taking a look at environmental stewardship.
Cattle feeders have a huge stake in the health of the environment. After all, they live in the same place they work! To that end, they not only follow, but also strongly support, all of the regulations set out in the province's Agriculture Operations Practices Act (AOPA).  But it's not enough simply to meet current regulations and requirements – Alberta's cattle feeders believe they must make real efforts to enhance their environmental performance.
Some of the most notable ones include:
The Feedlot Emergency Preparedness Plan
ACFA led the drive for this program, which is designed to protect animals, the environment and human health in case of a disease outbreak or natural disaster. For instance:
In the event of a flood, the plan provides practical strategies to help cattle feeders and emergency personnel prevent debris and run-off from feedlot operations from getting into nearby rivers or lakes.

In the event of a disease outbreak in one operation, the plan provides resources to help prevent it from moving to other operations.
Environmental impact studies
Understanding the impact of agriculture on our natural ecosystems is the first step in mitigating its effects. Some studies being undertaken by government teams and university researchers include one to monitor agriculture's impact on groundwater systems, and another to develop best management practices (BMPs) to minimize phosphorous run-off into watersheds.
At any given time, there are cattle feeders participating in these studies by serving as monitoring stations or providing site access to the researchers. 
Conservation awareness
ACFA interacts regularly with the Natural Resource Conservation Board on environmental initiatives.
Collaboration
Working with groups like the Intensive Livestock Working Group, the Natural Resources Conservation Board (NRCB) Policy Advisory Group and Agri-Environmental Partnership of Alberta allows us to ensure that Alberta's cattle feedlot operators play a proactive role in driving environmental policy.
The goal of these initiatives is simple – to be good stewards of the environment and to build agricultural practices that conserve our land, water, and air.
Check out our other posts in this social license series:
And stay tuned for next week, when we'll be explaining the fourth pillar on which our social license is founded: animal health and production.
https://cattlefeeders.ca/wp-content/uploads/2016/03/blog-image-placeholder-1.jpg
525
700
Team
/wp-content/uploads/2020/02/ACFA-web-logo.png
Team
2016-03-24 13:00:22
2020-01-28 14:25:06
How Alberta's cattle feeders are  protecting the environment