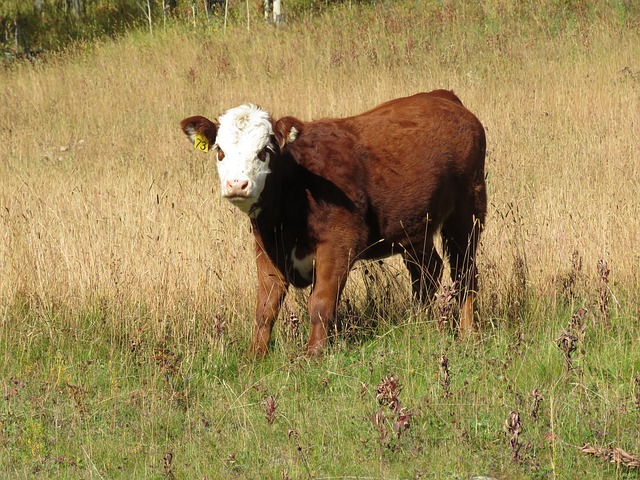 Canada has a reputation for producing some of the finest beef in the world. Part of what cements this international standing is our ability to accurately track cattle from their farm of origin right through to slaughter. Using radio-frequency identification (RFID) technology, beef producers provide detailed information about each animal, including health and feed histories.
While this technology already sets Canada apart from other countries, there's always room for improvement. One of the major concerns for livestock producers has been tags that fall off or become compromised, but until recently the degree of this problem was unclear. To address the issue, Canadian Cattle Identification Agency (CCIA) commenced a National Tag Retention Project in 2011. This project studied the long-term viability of the tags in use.
We spoke with Paul Laronde, tag and technology manager at CCIA, about the project, which was four years in the making.
Q: Why was the tag retention project deemed necessary?
Paul: Tags are mandatory within the system for all cattle leaving the farm of origin. Tag retention is affected by a number of things, and it affects all livestock operators differently. While some industry members have little or no problem with tag retention, others are frustrated by tag loss, which costs time and money. Though there is a lot of anecdotal evidence regarding tag loss from industry members, it was determined that a science-based trial may be able to narrow down the causes and rates of tag loss that are outside of a livestock operator's control.
Q: Was there a sense before the trial of the expected results?
Paul: Going into the trial, there were no expectations. As a research trial, it is important to generate unbiased data from actual field conditions. It was so important to remove bias from the testing that experienced, third-party cattle-handling experts – professional cowboys – were contracted to apply the approved tags to animals involved in the trial. Since there were no assumptions made about the research trial, there were no surprises.
Q: What were the results?
Paul: We gathered real-world tag retention data, which was analyzed by expert scientists to ensure the data interpretation was valid and relatable to industry. Among the learnings resulting from the trial, were the different retention rates between various tag applicators, and the preference by the professional cowboys for particular applicator(s). CCIA encourages livestock operators to try another brand of tags with matching applicator, if they are experiencing any challenges or frustration with the tag application process.
Q: What are some of the solutions that will be recommended?
Paul: Approved tags performed well for the majority of this study. The comments from the researchers that applied tags have been shared with each approved tag manufacturer as feedback, with the continued goal of working together to improve tag and applicator design and retention in future. One of the critical outputs of the project was to highlight the need for further tag testing – to build on this project's results and to test tags in the field for longer periods of time.
Moving forward to improve tag retention and effectiveness
CCIA will use the results of this study to recommend solutions for maximizing tag retention and readability, and also to hold manufacturers accountable for the performance of their own products.
You can learn more about the role RFID technology plays in the Canadian beef export market in 'Why traceability is making Canada a world leader in beef production.' In other posts you can learn about how RFID technology is assisting with the development of verified sustainable beef and with alleviating the agricultural labour crisis.
https://cattlefeeders.ca/wp-content/uploads/2017/03/cow-1676675_640.jpg
480
640
Team
/wp-content/uploads/2020/02/ACFA-web-logo.png
Team
2017-03-09 13:00:09
2020-01-28 14:24:38
Cattle traceability and Canada's place as a global beef producer: how a tag retention study is helping