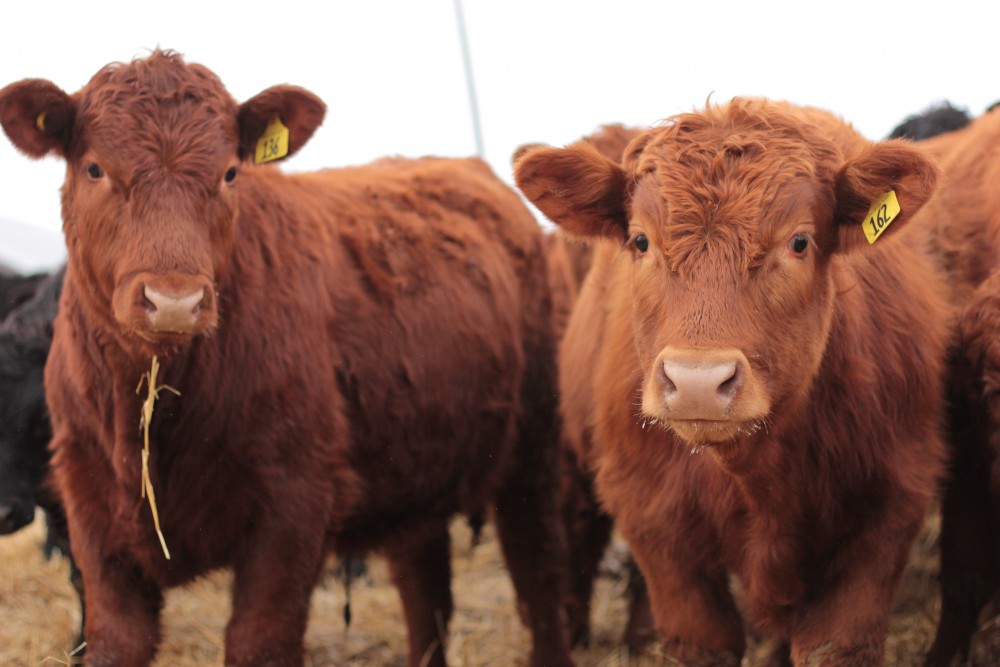 Last week on this blog, we talked about the fact that cattle feeders are committed to high standards of animal care – we explained that it's both good business sense, and the right thing to do. We also explained why it's not enough for individual feedlot operators to know that their standards are high: their processing customers, retailers and consumers all want to see proof – and that's just as it should be.
That's why the industry has just completed the development of a Canadian Feedlot Animal Care Assessment program. Certified by the Professional Animal Auditor Certification Organization (PAACO), the program provides cattle feeders with a fully auditable code of practice.
To learn more about the program, we spoke with Dr. Joyce Van Donkersgoed, a veterinarian from Coaldale, Alberta who helped develop it.
"Processors and customers want to know that feedlot operators are following the Canadian Beef Code of Practice," she explained. "So the idea was to create an audit tool that our producers can use to do their own self assessments and make sure they're meeting all the appropriate standards, but which will also prepare them for a second or third party audit from a processor or retailer down the road. Those second or third parties will use the same audit tool."
Quick facts about the Canadian Feedlot Animal Care Assessment program:
It's an audit guide and audit tool (checklist) that allows feedlot operators to evaluate their own performance against established codes of practice.

It provides a tool that second or third party auditors can use to assess and verify the animal care performance of the feedlot.

The

National Cattle Feeders' Association

developed the program in collaboration with feedlot producers, Cargill, JBS and Tyson animal welfare experts, retailers, feedlot veterinarians, the SPCA, and animal welfare specialists both from the government and industry.
It's a

National Farm Animal Care Council

recognized program.
Joyce explained that the program was developed and tested at 22 feedlots across Canada, using feedlots with everything from 1,500 to 30,000 head of cattle. "Most producers, we found, are already doing everything," she said, "but the weakest area is documentation. In any kind of program, auditors are looking for documentation – written procedures, and the records to prove the procedures are followed. The smaller operations, particularly, tend to need some help with that, so we produced some written generic templates that they can use and modify to fit their operation."
What's covered by the program
Some of the criteria in the assessment tool include:
Commitment to animal care

Transportation practices

Cattle handling

Nutrition and feed management

Environment

Animal health management

Euthanasia practices for sick animals

Care of working horses and dogs around the feedlot

Neglect and abuse of animals
While most criteria are judged on a scoring system, any sign of neglect or abuse will lead to an immediate failure of the audit.
Now that the pilot program is complete, it is being made available to feedlot operators across the country. "It's completely voluntary," said Joyce, "but as packers and retailers start to audit feedlots against this program, it will become market driven. Over time, we all anticipate that it will become a requirement to do business."
To learn more about feedlot animal care, you can check out last week's blog post: '3 things you should know about Canadian beef', and read the news release about the Feedlot Animal Care Assessment Program.
https://cattlefeeders.ca/wp-content/uploads/2016/05/IMG_4210-e1446917932404.jpg
667
1000
Team
/wp-content/uploads/2020/02/ACFA-web-logo.png
Team
2016-05-12 13:43:04
2020-01-28 14:25:06
New assessment tool to audit feedlot animal care