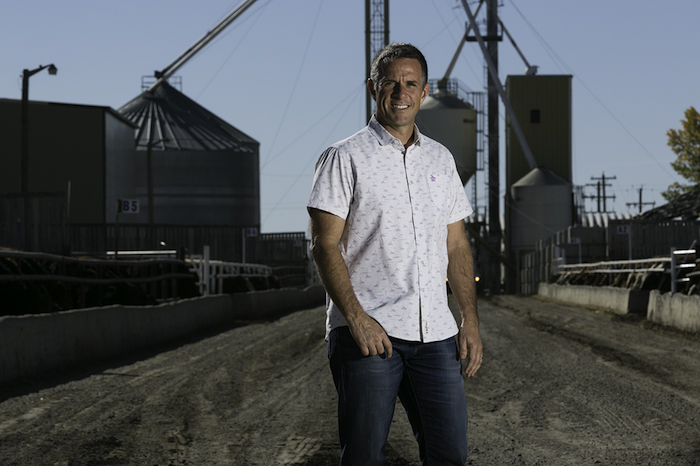 Ryan Kasko, ACFA's new board chair, talks in this blog about priority issues for the upcoming year.
Non-refundable checkoff
ACFA is working on a plan to collaborate with Alberta Beef Producers to build a new path forward that would include an Alberta Beef Industry Development Fund, Ryan said.
"We will be asking producers to vote in a plebiscite this fall to return to a non-refundable checkoff," he said. "The money generated will be used to finance marketing activities, research and other projects that will benefit the Alberta beef industry."
Ryan said the Alberta Livestock and Meat Agency (ALMA) used to provide $20 million for industry research and marketing initiatives. The funding has been eliminated, so it is hoped the checkoff proceeds will at least partly offset the lost funds. "We're hoping to work with the government to show the value this investment is providing, and to hopefully get more government funding," he said.
Farm safety
The association is also heavily invested in making sure its members understand recent changes to the Alberta Labour Code. "We're offering a feedlot safety program to ACFA voting members so that feedlots can get up to speed on farm safety, specifically in reference to those changes," Ryan said.
Trade
NAFTA is at the top of cattle feeders' minds. "Although we're not directly involved in negotiations, we work alongside the National Cattle Feeders' Association and the Canadian Cattlemen's Association to support them in their efforts to make sure the beef industry remains part of NAFTA."
Looking for a new CEO
Bryan Walton, ACFA's president and CEO, will retire this fall, and a search for a replacement has started.
"We will be sad to see Bryan go," said Ryan. "He'll be a hard person to replace. But at the same time, any change provides an opportunity for new ideas, and we're looking forward to that process."
You can learn more about Ryan and his work as a cattle feeder in an earlier Meet the team post.
https://cattlefeeders.ca/wp-content/uploads/2018/01/ryan-kasko-resized.jpg
466
700
Team
/wp-content/uploads/2020/02/ACFA-web-logo.png
Team
2018-05-24 13:00:44
2020-01-28 14:23:48
Finances are among Cattle Feeders' top issues