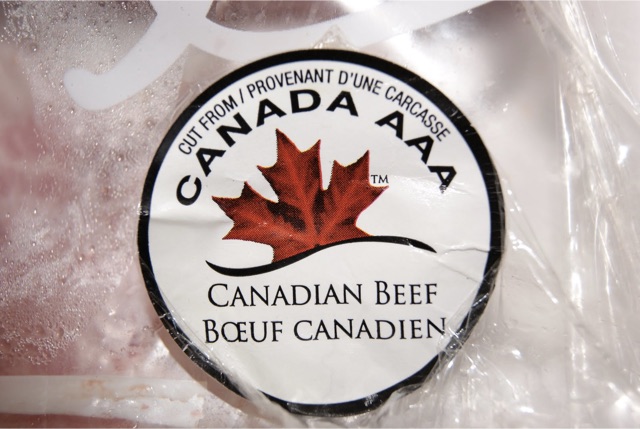 Canada's beef producers are anxious to preserve the North American Free Trade Agreement (NAFTA) because it is a great example of how free trade should work. U.S. President Donald Trump, however, has threatened to pull his country out of the pact.
What NAFTA has meant to the Canadian beef industry
NAFTA's tri-lateral market access — without tariffs or quotas for either beef or live cattle — has resulted in healthy trade between Canada, the U.S. and Mexico.

According to the Canadian Cattlemen's Association, in 2016, Canada exported 270,000 tonnes of beef and 764,000 head of live cattle to the U.S., valued at more than $3 billion ($1.7 billion was beef and $1.4 billion live cattle). A further 16,000 tonnes of Canadian beef valued at $109 million went to Mexico, making that country Canada's fourth largest beef export market.
In fact, almost 72 per cent of Canada's beef exports go to the U.S., and six per cent to Mexico. Almost 59 per cent of our beef imports come from the U.S.
Beef industry submission to federal governments supports NAFTA
In May 2017, the National Cattle Feeders Association (NCFA) joined with other Canadian beef industry groups in a submission to the governments of Canada, U.S. and Mexico, stressing that NAFTA works well for beef and the relevant provisions should not be changed. The arrangement has produced an integrated North American beef industry that benefits the three countries, and has allowed Canada to build an industry that is also more competitive internationally.   
While the NAFTA talks could lead to a fine-tuning of some details – such as the elimination or reform of certain border regulations and export impediments, and the aligning and harmonizing of veterinary drug approvals – we believe it's important for Canada's beef producers, and the Canadian economy, to preserve this agreement.
How Canada's beef industry is represented at the negotiation table
Agriculture and Agri-Food Canada has a trade division that provides advice to the chief NAFTA negotiator. The trade team has received input and advice from industry representatives, and has held briefings for industry stakeholders prior to each round of the NAFTA talks. NCFA is planning to be at the upcoming briefings for the second round that will be held in Ottawa on September 23-27. 
How Canada's beef industry could be negatively impacted by changes to NAFTA
Any changes that would restrict the free flow of live cattle and boxed beef across the borders to the U.S. and Mexico could have a profound effect on Canada's beef producers. Another concern is any reimplementation of Country of Origin Labelling (COOL), which has been historically damaging to the beef industry.
You can read the full submission to the governments of Canada, U.S. and Mexico  here.
https://cattlefeeders.ca/wp-content/uploads/2017/09/pastedgraphic-1.jpg
429
640
Team
/wp-content/uploads/2020/02/ACFA-web-logo.png
Team
2017-09-21 12:30:18
2020-01-28 14:24:05
Cattle feeders head to Ottawa to support NAFTA negotiations