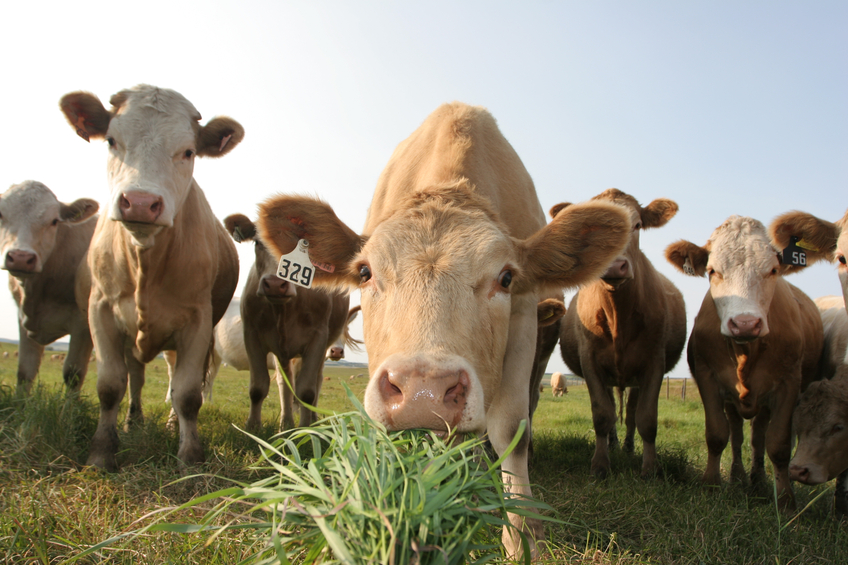 Drive anywhere around Alberta, and you'll see that familiar sight of rolling grain fields and pastures filled with cattle. They're part of what makes this province so beautiful, but they're also important for their role in feeding people and the economy. This week on this blog, we're going to take a look at the financial contribution the sector, and in particular cattle feeding, makes to Alberta's economy.
Four ways the cattle feeding business benefits all Albertans
Agriculture in Alberta is big business, and cattle feeding is an important part of that. Here are a few ways cattle feeders contribute to the economy:
Cattle feeders are responsible for 18 per cent of all agricultural production in Alberta, which totals over $5 billion.

Every $1 spent in the cattle feeding sector generated $2.40 for the province of Alberta as a whole.

Cattle feeding generated a production value of $1 billion. This represents a $355 million contribution to provincial GDP.

Cattle feeding employed (directly and indirectly across the beef value chain) some 12,000 people, generating $470 million in employment income.
Four interesting facts about that contribution
Waste not, want not.
Cattle feeders contribute to the economy by producing a product that has value (beef). But along the way, they also improve the value of other farmers' products. They do this is by using feedstuffs (barley, wheat, corn, potatoes and even carrots) that fail to meet the grade for human consumption. If it weren't for operations such as cattle feeders, all of this product would likely go to waste.
Adding value.
The importance of any industry to the economy is related to the amount of added value it generates in addition to the original product. In the beef industry, the cattle are bred right here in Alberta, and then, thanks to the presence of Alberta cattle feeders, they usually stay in the province throughout the production chain, until they are ultimately purchased by beef processors. Without question, beef is the most valuable value-added agriculture product that is produced in Alberta.
Exports.
Because we usually produce more beef than we can eat here in Canada, we are also able to export beef to places like the US, Mexico, Korea, and Japan. When that beef is exported, it commands a high price and boosts the provincial economy.
Healthy people, healthy economy.
The health and potential of any economy is directly related to the health, well-being, education and skills of its citizens. When people aren't healthy, economic production goes down, and healthcare costs go up. Beef is a very good source of zinc, protein and iron, and part of a healthy and balanced diet. Beef fuels economic value that way too!
For more facts about feedlot operations, check out 'Feedlot facts: five things you might not know' and 'Three things you should know about Canadian beef'.
https://cattlefeeders.ca/wp-content/uploads/2016/07/iStock_765663_SMALL.jpg
565
848
Team
/wp-content/uploads/2020/02/ACFA-web-logo.png
Team
2016-07-14 11:08:17
2020-01-28 14:24:52
4 stats and 4 facts about cattle feeders and the economy