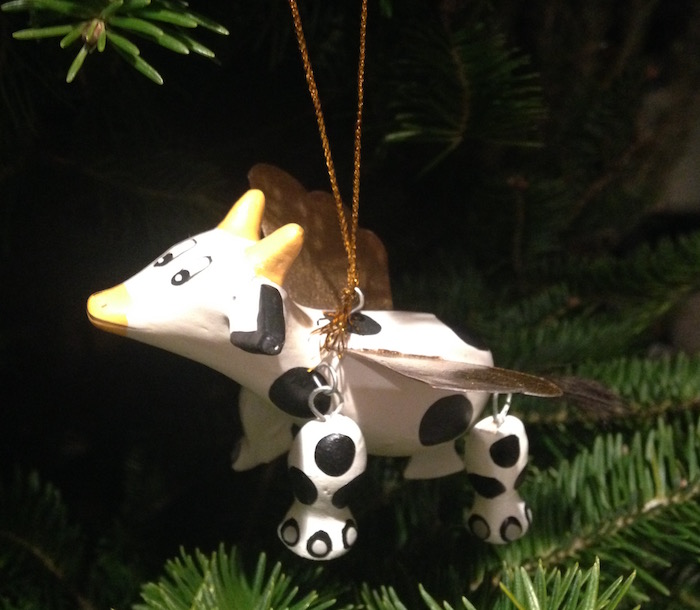 With just three days to go until Christmas, we thought we'd have a little fun with this week's blog post.
If you've been following our blog this year, you won't have any problem with this crossword puzzle – just print it out to complete it. Scroll down to find the answers, and be sure to explore our blog for more information:
Cattle feeders crossword puzzle
Across
2) ACFA is the association for Alberta's cattle ____________
4) The number of 'pillars' on which our social licence to operate is founded
6) The province that is the hub of Canada's cattle feeding industry
7) A predominant cause of farm injury
9) Acronym for the tags attached to cows' ears
Down
1) One of the possible keys to solving the agricultural labour crisis
3) The town where Alberta's first feedlot was founded
5) The vacancy rate for on-farm jobs (per cent)
7) Feedlot cattle stand on these in wet weather
8) The percentage of Canada's beef that is processed in Alberta
How did you do? If you didn't find all the answers, check below for the correct ones. In the meantime, we wish you a wonderful Christmas, with all the joys of the festive season.
Across Answers
2) FEEDERS
4) FOUR
6) ALBERTA
7) MACHINERY
9) RFID
Down Answers
1) TECHNOLOGY
3) STRATHMORE
5) SEVEN
7) MOUNDS
8) EIGHTY
https://cattlefeeders.ca/wp-content/uploads/2016/12/acfa-cow.jpg
610
700
Team
/wp-content/uploads/2020/02/ACFA-web-logo.png
Team
2016-12-22 13:00:13
2020-01-28 14:24:38
Enjoy some holiday fun with our cattle feeders crossword puzzle