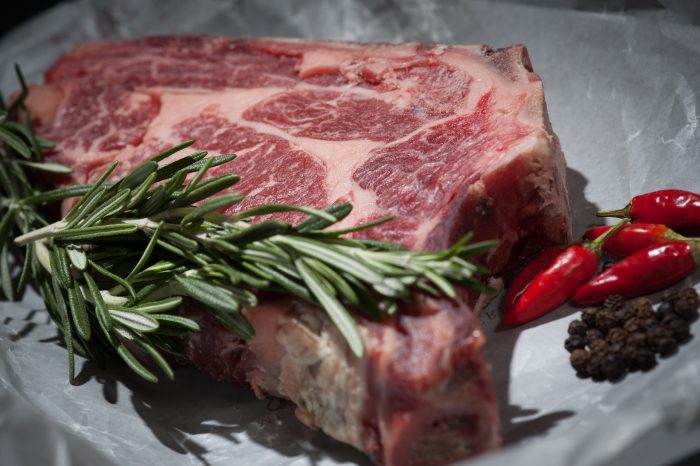 What's on the table for dinner tonight? Thirty years ago, the answer would probably have been beef, chicken, pork or fish. And it would have been prepared at home. But what about today? Consumer preferences have changed – and that's the reality now facing the beef industry.
The Alberta Cattle Feeders' Association commissioned a research review to better understand the market forces driving demand for beef and other proteins. Digital marketing agency Communicatto was engaged to gather and summarize existing research.
Communicatto president Doug Lacombe will be speaking on the topic at the upcoming Alberta Beef Industry Conference. He sat down with us to share the highlights of their findings. 
"The research shows that people are eating differently in 2017 than they were 20 or 30 years ago. The beef industry needs to understand what mealtime looks like today and why eating habits have changed in order to adapt to meet new consumer demands," he said.
Today's meals are different, because today's Canadians are different
Doug explained that two prominent factors are affecting Canadians' food choices:
1. Changing demographics
"Our population demographics have changed markedly in the last 30 years. In metropolitan areas, we are approaching the 46 per cent immigrant level, so food choices are driven by different culinary habits, cultural habits and so on. With those kind of profound societal changes, why would we think eating habits would stay the same?"
2. Today's fast-paced lifestyle
"With two working parents and today's busy lifestyles, there is an increase in pre-prepared, or semi-prepared meals, a variety of convenience options and dining out. Stopping at the store to pick up a rotisserie chicken on the way home from work is just one of many easy, affordable ways to provide a quick meal."
Why this matters to the beef industry
The concerns and demands of Canadians, and particularly the Millennial generation, are driving the market, and a successful industry will be one that adapts. Many people consider beef to be a special occasion food and erroneously believe it to be a less healthy choice compared to other proteins.
During his talk at the conference, Doug will be sharing more details about Canadians' food choices, and the attitudes and perceptions that drive them. He will also look at what this means for beef producers, how they should respond, and what they can do to answer concerns or alter negative perceptions.
"If the farm isn't supplying what consumers want," Doug noted, "then we have a disconnect between supply and demand. We need to ask how the industry can cooperate along the entire supply chain, and innovate to meet changing consumer demand."
To learn more about how the eating habits of Canadians impact the beef industry, check out last week's post on the need for consumers and the beef industry to find common ground.
You can learn more about what's in store at the Alberta Beef Industry Conference in the event program.
https://cattlefeeders.ca/wp-content/uploads/2017/01/pexels-photo-65175-e1485456627986.jpg
466
700
Team
/wp-content/uploads/2020/02/ACFA-web-logo.png
Team
2017-01-26 13:00:16
2020-01-28 14:24:38
Changing demographics mean changes at the dinner table