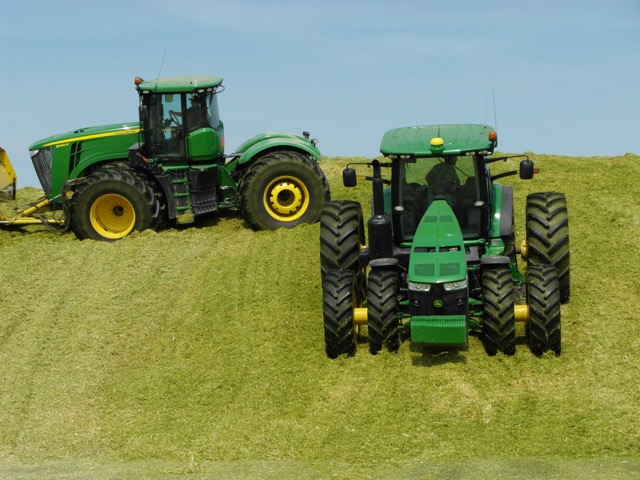 Farm safety is a huge issue in agriculture—after all, in what other industry do owners and workers typically live at the same place they work?
In a previous post, 'How the agriculture sector is pulling together to promote farm safety', we explained how challenging it is to create truly effective farm safety initiatives given the lack of accurate data about incidents and injuries.
What we do know about farm incidents
According to the Farm Safety Centre, farm equipment is responsible for about 70 per cent of farm fatalities.
Michelle Bryan, director of the Alberta Farm Safety Association, expanded on this by explaining that, so far in 2016, there have been two WCB reported farm fatalities. Both happened while repairing equipment.
"The bottom line," Michelle said, "is that machinery isn't forgiving. There is a high safety risk when equipment and machinery are involved, and the consequences can be severe or fatal. Operating equipment is an everyday occurrence and individuals develop a risk tolerance and become complacent."
Michelle also explained that the risk is greatest when equipment is being repaired or maintained. "There are rotating and moving parts, and energy sources must be isolated and locked out. The risk is lower when equipment is running, the operator is in the cab, and there are no employees or children on location."
What's being done to improve farm safety
Technical working groups on the Enhanced Protection for Farm and Ranch Workers Act (Bill 6) met for the first time in June. These groups are consulting in the creation of recommendations for the codes and regulations that will support the Act.
A benchmarking program was also launched in June 2016. It will help identify high-risk areas or activities, and provide a focus for future training and mitigation strategies.
"Preliminary data suggests that the top five hazards, (in no particular order), are working at heights, working alone, bodies of water combined with young children, shop and metal working machinery, and a lack of fire protection," said Michelle.
Lessons from other industries
"The construction and oil and gas industries already have proven, effective methods to minimize injury and save lives," Michelle explained. "They are working with skid steers, payloaders, elevated work platforms, excavators and dozers, and they have plowed the way, learned from mistakes, and have effective equipment training programs in place. We have a great deal to learn from those industries, so we don't reinvent the wheel."
Stay tuned for future posts, where we will provide updates and further information on farm safety.
https://cattlefeeders.ca/wp-content/uploads/2016/09/5-Sliage-copy.jpg
480
640
Team
/wp-content/uploads/2020/02/ACFA-web-logo.png
Team
2016-08-04 13:00:56
2020-01-28 14:24:52
New benchmarking program will help improve farm safety