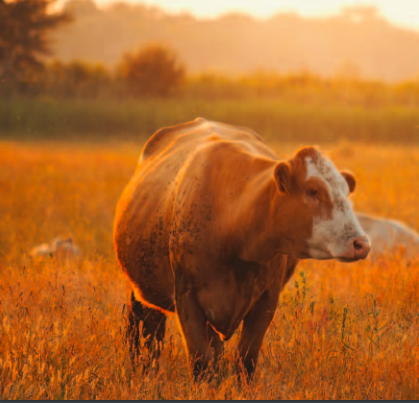 A lot of progress has been made since Alberta's livestock producers banded together 25 years ago to promote excellence in animal care.
Commodity organizations, including the Alberta Cattle Feeders' Association, founded Alberta Farm Animal Care (AFAC) in 1993 to ensure that all producers have access to the resources and information they need to provide a comfortable, low-stress environment for their animals.
"We are a non-profit, multi-species animal welfare organization," said Kristen Hall, marketing and membership manager at AFAC. "We were formed by the livestock industry, for the livestock industry, to be a collective voice for animal welfare within the province."
The notion of animal care is based on the five freedoms:
Freedom from hunger and thirst
Freedom from discomfort
Freedom from pain, injury and disease
Freedom from fear and distress
Freedom to express their normal behaviours
Some of the free resources AFAC provides for livestock producers include guidelines, videos, codes of practice and factsheets.
On Sept. 7 and 8, AFAC is partnering with the Foothills Forage and Grazing Association to host a Stockmanship Clinic. The two-day course will be taught by Dylan Biggs, cattle handling expert and specialist in low-stress animal care.
"We find people are very keen to learn," said Kristen. "Even though they might have been caring for animals their whole lives and they're already doing a good job, for the most part they're still willing to take the opportunity to learn more."
As well as providing resources for livestock producers, AFAC also advocates for the industry. "We do a lot of public education, at events such as the Calgary Stampede and Aggie Days," said Kristen. "We also do classroom sessions in schools, teaching students how food animals are raised."
Each year, AFAC hosts a Livestock Care Conference. The next one is scheduled for March 20 and 21, 2019, in Olds, AB.
You can read about some of the other programs that promote animal care and welfare, including the Feedlot Animal Care Assessment Tool, in 'Animal care is a top priority for Alberta's cattle feeders.'
https://cattlefeeders.ca/wp-content/uploads/2018/08/Screen-Shot-2018-08-23-at-11.16.44-AM.png
403
419
Team
/wp-content/uploads/2020/02/ACFA-web-logo.png
Team
2018-08-23 13:00:05
2020-01-28 14:23:32
How 5 freedoms help ensure excellence in animal care