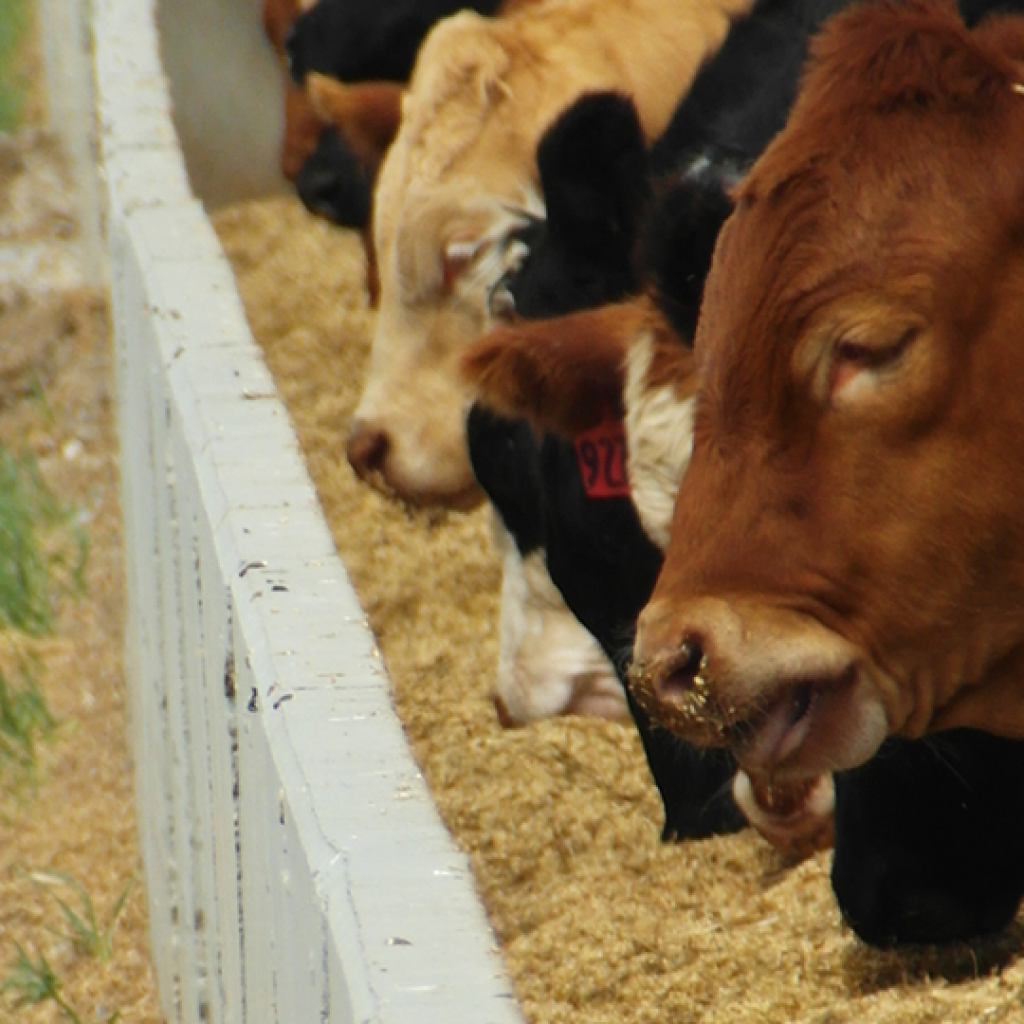 Over the last few weeks, on this blog, we've been explaining the different ways cattle feeders are working to build public trust. So far, in this social license series, we've talked about animal care, community investment and environmental stewardship. This week we're taking a look at the fourth 'pillar' underpinning our social license to operate: animal health and production.
Alberta's cattle feeders take the responsibility of raising animals and feeding people  very seriously. That means providing a healthy, low-stress environment, from bedding, housing and exercise, to diet and medical care.
Some of the initiatives in which ACFA and Alberta's cattle feeders actively participate include:
Canadian Beef Cattle On-Farm Biosecurity Standard – a voluntary standard established along with industry and government, which provides low-cost, practical bio-security measures to help cattle operations reduce the risk and impact of disease.
Development of a histophilosis vaccine – this is a respiratory disease, which is fairly common in cattle, but it changes over time and becomes immune to vaccines. Researchers at the University of Saskatchewan, along with cattle feeders and others, are working on a new vaccine that will combat new strains.
Forage and feed grain research – Alberta's cattle feeders participate in, and/or help fund, a variety of initiatives designed to provide food sources that are more nutritious and easier for cattle to digest. These include:
A barley straw research project, in collaboration with

Elanco

, which is designed to maximize the nutritional potential in the straw of barley.
Contributing funds for ongoing research through agencies like the

Beef Cattle Research Council

(BCRC). 
The goal of all these initiatives is healthier, happier cattle that can exist in a low-stress environment.
Check out our other posts in this social license series:
How Alberta's cattle feeders steward the environment
https://cattlefeeders.ca/wp-content/uploads/2016/03/cattle-feeding-ACFA-home-b-1024x1024.png
1024
1024
Team
/wp-content/uploads/2020/02/ACFA-web-logo.png
Team
2016-03-31 12:26:33
2020-01-28 14:25:06
Animal health initiatives from Alberta's cattle feeders