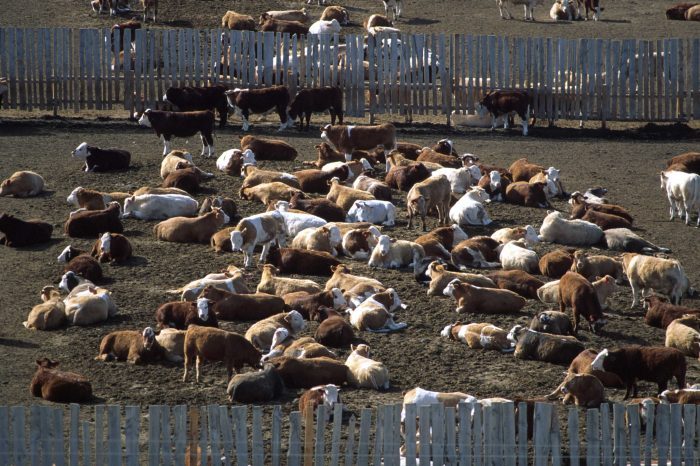 In any industry there are two types of emergency – those that affect a single operator, and those that affect the entire sector. While the first can be devastating for the business involved, the second can have serious consequences for an entire industry, and for its contribution to the Canadian economy.
That's why Alberta's feedlot operators have produced a Feedlot Emergency Preparedness Plan. It's a comprehensive tool to help cattle feeders prepare for, and respond to, an emergency that causes widespread losses across the cattle feeding industry.
To learn more about the tool, we spoke with Matt Taylor, of Livestock Intelligence. Matt is a specialist in animal health emergency management and consults on animal health systems and the broader livestock industry, and he coordinated the development of the tool.
Here's what Matt told us:
Q: Why do feedlot operators need to prepare for a disease outbreak?
Matt: The tool was developed in response to a long-held feeling that, even though feedlot producers have done their best to protect against potential risks, they were not protected against the possibility of a major event impacting the sector as a whole. The goal is to give feedlot operators and their staff a tool that allows them to better prepare for such an eventuality. In reality, any such emergency will most likely be a disease outbreak, so that is the focus of the plan.
Q: How was the tool developed?
Matt: The first step was to form a steering committee to guide the process — a group of 'gurus' if you will — including people with knowledge of the veterinary profession as feedlot practitioners and from a regulatory perspective, emergency management professionals, and representatives from various service aspects and other segments of the industry itself, like Alberta Beef Producers and Canadian Cattlemen's Association.
Then we identified the key activities that operators were going to be involved in, while the sector was being 'hit' by a major disease outbreak — everything from identifying something unusual and responding to that unusual event, and receiving confirmation from CFIA or Alberta Agriculture of a major foreign animal disease event, through to containment, stopping cattle movement, vaccination, depopulation and more. Then we just identified the steps involved in doing those activities at the feedlot. 
One of the last steps was quite significant actually, as it hadn't been done in Canada's beef sector before – we did a simulation exercise, with participation from CFIA, Alberta Agriculture, and Alberta's Emergency Management Agency, testing these guidelines in scenarios that were as real as we could make them, in order to see where we needed to make some final revisions.
Q: Has the tool been tested in a real life emergency?
Matt: That's part of the problem! When an event never happens, people often wonder why they should prepare for it. Canada's beef industry has been very fortunate in not having had a major disease outbreak with sector wide impacts — not withstanding our experience with BSE, which has been significant. But BSE is a very atypical disease that doesn't 'spread' or have 'operational' impacts upon a multitude of operations, though it certainly had widespread financial impacts.
Other sectors of Canada's livestock industry have had major disease outbreaks that affected the whole sector – for instance PED and circovirus in the swine industry, and Highly Pathogenic Avian Influenza (HPAI) in the poultry industry. But the reality is that there are diseases capable of having a much greater impact on Canada's beef industry than any of these, or BSE. We know that, from observation of foot and mouth outbreaks in the UK and elsewhere.
So the short answer is: no, we've not tested these particular guidelines in a real-life outbreak. Hopefully we don't have to. However, a few fire drills, a few false calls, would be a good thing so we could test our capacity to respond effectively. The task now is to steadily improve our guidelines so feedlot operators know how to respond effectively and are prepared to do so.
To learn about other initiatives spearheaded by the ACFA, check out these blog posts:
https://cattlefeeders.ca/wp-content/uploads/2016/05/Feedlot-Pics-009-e1463763289940.jpg
466
700
Team
/wp-content/uploads/2020/02/ACFA-web-logo.png
Team
2016-05-19 11:08:26
2020-01-28 14:25:06
Are feedlot operators prepared for an emergency?