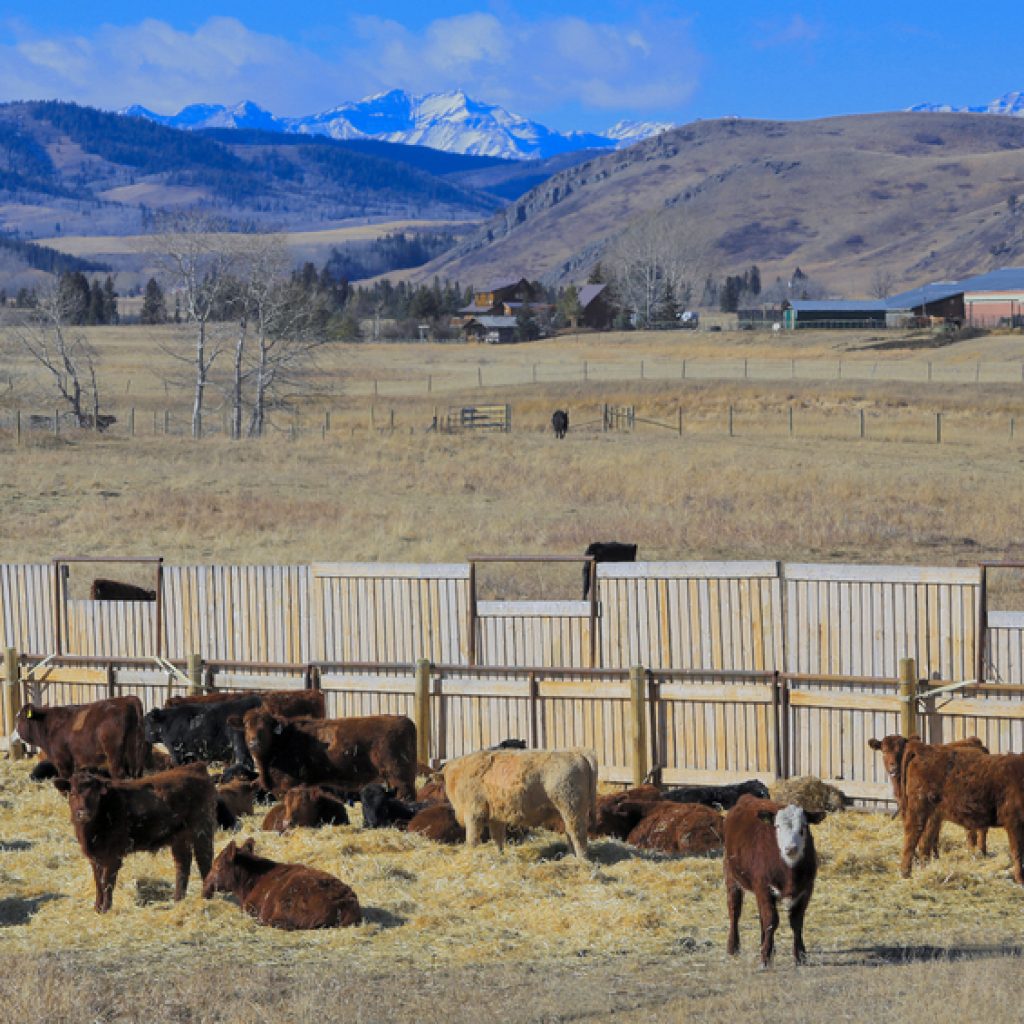 Beef is big business in Alberta – but like any business owners, ranchers and cattle feeders must navigate regulations, market conditions, public opinion and much more in their bid to stay competitive and profitable.
This was the subject of a recent article in Alberta Beef Magazine, in which ACFA chair Martin Zuidhoff and vice-chair Ryan Kasko were asked about cattle feeders' new and old challenges.
Here's what they said:
Balancing animal care, consumer demands and profitability
Martin and Ryan explained that animal care has always been a top priority for cattle feeders. There are many audit and evaluation tools in place, including the farm food safety program, animal welfare programs, the McDonald's verification process, and National Cattle Feeders' Association's certified Feedlot auditing program. These tools all provide baseline standards and enable feedlots to demonstrate their own performance against those standards.
On the other hand, they explained that it's just as important for regulations and programs to be practical for the feedlots.
"It's great to raise the bar in the industry," said Ryan, "but we need to make sure the demands are possible to achieve." They spoke about a few of the most troublesome regulations that currently affect the industry and compromise their ability to compete in the marketplace.
1. Use of antibiotics
Some consumers are calling for the reduction, or a total ban, on the use of antibiotics to treat sick cattle. "We need the freedom to care for our animals in a responsible manner," argued Martin. "The industry does police itself when using antibiotics, we have mandated withdrawal times, and we document every procedure."
2. Drug approvals
Ryan, on the other hand put Canada's slow approval process for new drug options for food animals at the top of his list of priorities. "Drug companies often don't want to go through the costly and long process of getting new vaccines or medications approved in Canada because of the size of our market," he said. "Yet Canada buys American beef which has been treated with the same U.S. approved medications that we cannot get here."
It's a double standard, and one that industry members have been fighting for years, by trying to get a North American standard.
3. Insurance costs
Another concern for Ryan is the cost of insurance. His family uses private insurance to cover their employees 24-hours a day, but since the introduction of Bill 6 they also have to pay for workmen's compensation which only covers the employees during working hours. He is now paying double insurance for his 50 plus employees.
Alberta's cattle feeders are working with regulators to help ensure that their operations are safe and sustainable and to ensure the highest standards in animal care and finished product. But it's also important for them to ensure that regulations allow them to stay competitive. To learn more, check out the full Alberta Beef Magazine article.
https://cattlefeeders.ca/wp-content/uploads/2016/08/iStock_86913129_SMALL-1024x1024.jpg
1024
1024
Team
/wp-content/uploads/2020/02/ACFA-web-logo.png
Team
2016-08-18 11:04:23
2020-01-28 14:24:52
3 challenges facing Alberta's beef industry