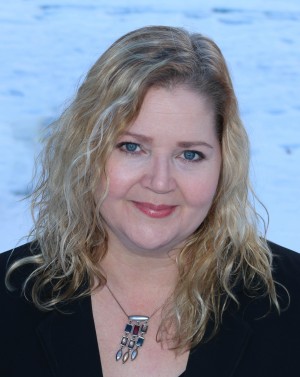 This is the first in our 'Meet the team' series, and this week we'd like to introduce you to Page Stuart. As she transitions from board chair to past chair, Page remains a powerful asset to our association.
Page is a fifth generation agriculturalist, but she actually lived in the city until grade four, when her parents bought their first 20 acres, northeast of Edmonton. She still remembers the notes her mother used to put on the mirror, during those early years in the city, reinforcing the family goal to 'buy land – they don't make it any more'.
Living on that small, mixed farm, Page quickly learned the value of hard work; her parents both held down jobs off the farm, with every non-work and non-school hour dedicated to keeping the family farm viable. She also learned that you take care of the animals first, and yourself last.
The birth of a mission
After graduating from high school, Page decided to study English at the University of Alberta, but a chance encounter one day spurred a change of direction. Toward the end of her second year she walked by a table where a group of animal rights activists were displaying graphic pictures of companion animal abuse. Concerned by the images, she stopped to talk, but when the conversation broadened to the treatment of agricultural animals she was astonished by the degree of misinformation. The young people she spoke with were passionate and well intentioned, but many of their facts were blatantly incorrect.
"Invariably they were contradicting themselves during the conversation," she said. "It wasn't from a lack of good intent, they were people who really believed in what they were talking about. But it was simply that no one had communicated a lot of the facts about the industry."
With the determination of youth, she changed her major to animal science, with the conviction that she would enter the meat packing industry so she could discover what needed to change, and help them communicate more effectively with the public.
The journey to the feedlot industry
After a spell working three jobs just to make ends meet, Page ended up working for a government research facility, in the field of environmental toxicology. After six years she was invited to work for a large feedlot based in Vegreville. "It's not a meat processing plant," she said to herself, "but it's close enough". So she took the job.
Ever since joining the industry, Page has been fully involved. She's been a sessional instructor at Lakeland College, and has been actively involved with many industry associations. Some of the organizations that she has played a leading role with include the Canadian Roundtable for Sustainable Beef, the Alberta Institute of Agrologists, the Alberta Farm Safety Advisory Council and Work Safe Alberta. And of course the ACFA – she first became a director in 2009, and has since served as vice-chair and chair.
During her career, Page has moved to veterinary pharmaceuticals and back to feedlot operations, but wherever she's been she has loved the people she's been lucky enough to work with:
The people in this industry are very real – practical and hardworking. I love the fact that the same people who might be sitting in the boardroom one minute, meeting with corporate bankers, are just as likely to be hopping into a tractor the next minute, unquestionably committed to doing whatever has to be done.
Passing on the farming tradition
Page is happy that her two children are sixth generation agriculturalists, and both very active with their local 4-H Beef Club. Like their mother, her children have an affinity for both the sciences and the arts. Page plays the cello, while her 11-year old daughter plays the piano, and her 9-year old son plays the violin. She is proud to say that her children are avid communicators when it comes to explaining how the beef industry really works.
As Page moves onto her new role as past chair, she says that developing and communicating social licence, supported by strong science, will continue to be an important focus for her. We look forward to working with her for many years ahead.
https://cattlefeeders.ca/wp-content/uploads/2016/01/PAGE-STUART-15-12-04-e1453487799476.jpg
377
300
Team
/wp-content/uploads/2020/02/ACFA-web-logo.png
Team
2016-01-14 13:00:04
2020-01-28 14:25:23
Meet the team: Page Stuart, past board chair