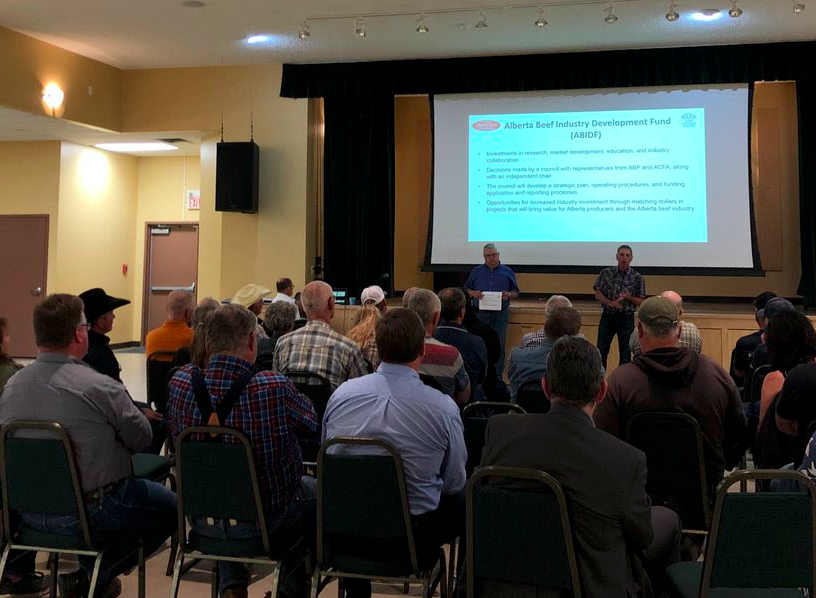 This fall, Alberta's beef producers will vote in a province-wide plebiscite on the industry's checkoff program. The issue at hand is whether the refundable payment should become non-refundable.
Why the checkoff is currently refundable
The beef industry checkoff has been around since 1969 as a levy paid to the Alberta Cattle Commission (later to become Alberta Beef Producers, ABP). Funds from the levy were used for industry research and marketing, but it was somewhat contentious from the start. In 2009, the Alberta government passed a bill making the checkoff payment refundable – meaning that producers were able to apply for full reimbursement.  
Why a change to the non-refundable checkoff makes sense
Despite these early challenges, ACFA believes the associations and organizations representing different sectors of the beef industry production chain must join together and work for the benefit of the entire industry.
In 2017, the Alberta Cattle Feeders' Association and ABP reached an agreement founded on their shared belief in collaboration and mutual support between different beef production sectors. The New Era Beef Industry (NEBI) is the result of that agreement, and it heralds a return to a mandatory beef cattle checkoff, with revenues to be shared by ABP, ACFA and a new Alberta Beef Industry Development Fund (ABIDF).
The ABIDF will provide project funding for market development, research, education, consumer advocacy and industry collaboration, for a stronger, more profitable beef industry. The fund will be governed by a council comprised of three representatives selected by ABP and three selected by ACFA. The six council members will select a chair who is not a member of the board or of either organization.
ABIDF will help compensate for the loss of the Alberta Meat and Livestock Agency, which provided funds for industry development until it was shut down by the government in 2016.
Under the New Era Beef Industry, the total checkoff payment will be $2 per head of cattle. It will be distributed like this:
5 cents to the remitters of the checkoff

 

$1.30 to ABP

 

25 cents to ACFA

 

40 cents to the Alberta Beef Industry Development Fund (ABIDF)
If the plebiscite in the fall results in a vote for the refundable checkoff, ABP will continue to collect the mandatory checkoff, and producers can still request a full refund if they wish. If the plebiscite results in a vote for NEBI, it will provide a unique opportunity for crucial industry research and development.
The checkoff was just one of the issues that new ACFA board chair, Ryan Kasko flagged as important to cattle feeders this year. You can read about the other issues in 'Finances are among cattle feeders' top issues'. 
https://cattlefeeders.ca/wp-content/uploads/2018/08/Screen-Shot-2018-08-10-at-12.46.39-PM.png
598
816
Team
/wp-content/uploads/2020/02/ACFA-web-logo.png
Team
2018-08-10 11:25:17
2020-01-28 14:23:32
How funding for the New Era Beef Industry will benefit all beef producers