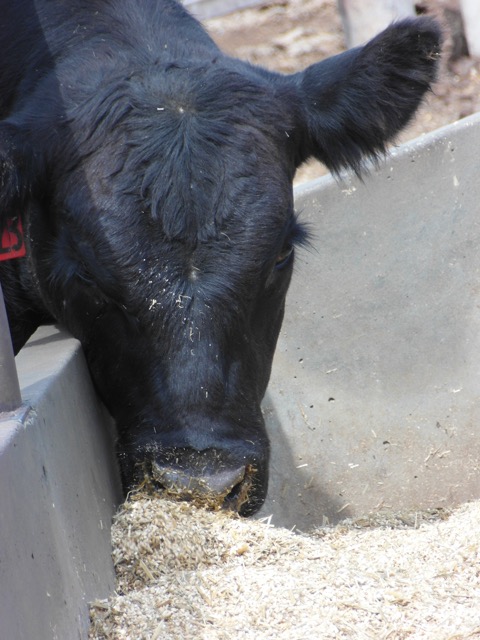 What happens to cattle once they reach the feedlot? Because this stage of the cattle rearing process is conducted largely 'behind closed barn-doors', there are many misconceptions and a great deal of misinformation about what actually goes on.
In previous posts on this blog we've provided a variety of feedlot facts to help people understand what the feeding stage involves, and the level of animal care that goes into raising the finest beef.
Here are three of the most common misconceptions, and the true facts:
Myth #1: Cows are crammed into feedlot pens with hardly any room to move
And every pen even contains a dry-bedded mound so there is a high, dry spot for cattle to rest in even the wettest weather.
Myth# 2: Feedlots are causing climate change
Cattle release methane during the process of digestion. But, according to Alberta Agriculture and Forestry:
Myth #3: Cattle are fed an unhealthy diet in feedlots
Healthy cattle are crucial to the feedlot operator's business.
 And fresh, clean water and salt is available to them at all times.
To learn more about Alberta's cattle feeding industry, check out 'Feedlots 101: everything you need to know about cattle feeding in Alberta', 'Taking the heat off meat: the truth about GHG emissions' and 'Feedlot facts: 5 things you might not know'.
https://cattlefeeders.ca/wp-content/uploads/2016/11/9-Bunk.jpg
640
480
Team
/wp-content/uploads/2020/02/ACFA-web-logo.png
Team
2016-11-01 11:01:46
2020-01-28 14:24:51
3 feedlot myths busted