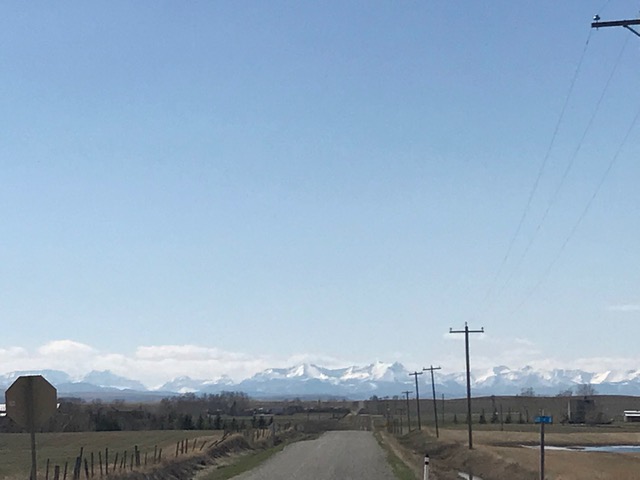 Our farmers rely on rural roads and bridges  to bring in supplies and get their products to market – but a lack of government funding to maintain and rehabilitate that infrastructure is working against them.  
There are three primary types of infrastructure – municipal (local roads and bridges), provincial (secondary and primary highways) and federal (railways and ports). The problem lies at the municipal level.  Local governments do not have large tax tools like personal income tax, corporate income tax, and sales tax.  Their taxing power is limited to the property tax. In rural areas, where the population is small, municipalities simply do not have the funds required to sufficiently maintain local roads and bridges.  
More and more, business is also being conducted online, but rural areas have limited access to consistent, reliable internet. This service needs to be extended to remote areas so that agricultural producers can benefit from the reach and efficiencies of digital commerce.
How municipalities are managing
Because municipalities are not receiving the financial support they require from senior level governments, some are taking radical measures.  Examples include the 'livestock head tax' imposed in Lethbridge County, recategorizing intensive livestock production from 'agricultural' to 'commercial' or 'industrial', and creating exclusion zones where agriculture activities are not allowed.   
Solutions
1) For rural infrastructure to adequately support farmers and rural residents, provincial and federal governments must provide adequate financial support. Rural infrastructure is just as important as urban projects such as transit or green initiatives.  
2) The taxation system for farmland in Alberta has not been updated in decades. Assessment does not capture farmland used for intensive livestock production, and the values attributed to cultivated land are inaccurate because new technology has made previously less productive land more productive.
Since the 1920s and 1930s, consecutive federal and provincial governments have invested billions of dollars in irrigation including headworks, canals, and reservoirs.  If there are no roads and bridges to go along with that, we will not maximize the return on these billions of dollars of historical investment.
Without the infrastructure to get product to market, investment in agriculture will slow. But high quality, public infrastructure will stimulate investment and support agriculture.
You can read about other issues affecting Alberta's cattle feeders in 'Pressing cattle feeders issues discussed with politicians during Ottawa trip'. 
https://cattlefeeders.ca/wp-content/uploads/2018/10/IMG_5456.jpeg
480
640
Team
/wp-content/uploads/2020/02/ACFA-web-logo.png
Team
2018-10-25 13:00:02
2020-01-28 14:23:31
Why rural infrastructure must be a government priority