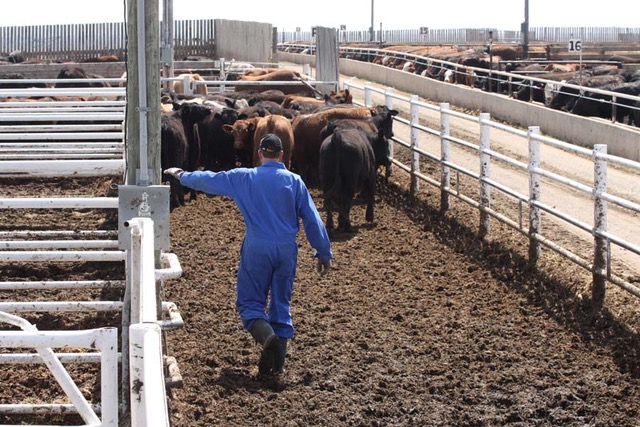 Many of Canada's agricultural producers rely on the Temporary Foreign Worker Program to help keep their operations running. Even though they would prefer to hire from within the domestic labour pool, there are three main reasons why it is hard for them to find local workers:
1. Farm work is often seasonal, and many Canadian candidates choose to seek year-round work elsewhere.
2. The work can be extremely physical and strenuous, which limits the number of people interested in, or able for, such work.
3. While baby boomer farmers are retiring, young people are leaving rural areas for cities, creating a labour gap.
The agricultural industry collaborated to create a Canadian Agriculture and Agri-Food Workforce Action Plan and have urged the government to adopt their recommendations for addressing the labour crisis.
Why new changes to the temporary foreign worker program will impact cattle feeders
In October 2018, the Alberta government changed the prevailing wages for temporary foreign workers.
For example, the minimum wage for the NOC (national occupational classification, or occupational group) that includes specialized livestock workers and supervisors has increased from $18.43 per hour to $21.63 or more, across the province. That's a wage increase of more than $3 per hour.
These minimum wages are in addition to other requirements such as supplying housing for workers, so the total cost of hiring a temporary foreign worker can quickly become prohibitive for agricultural producers, even though they desperately need help.
The Agriculture Industry Labour Council of Alberta (AILCA) has written a letter to the federal and provincial governments asking for support, because it is concerned that proposed changes to two programs intended to help farmers with a worker shortage will make it even harder to access labour. You can read more about that in 'Alberta's agricultural leaders ask government for help with labour crisis'.
To learn more about the agricultural labour crisis, read '12 must-know facts about the agricultural labour shortage and why it matters to Canadians.'
https://cattlefeeders.ca/wp-content/uploads/2018/04/Cattle-care-in-the-pens.jpeg
427
640
Team
/wp-content/uploads/2020/02/ACFA-web-logo.png
Team
2018-11-22 14:46:13
2020-01-28 14:23:31
The rising cost of hiring temporary foreign workers puts cattle feeders at risk