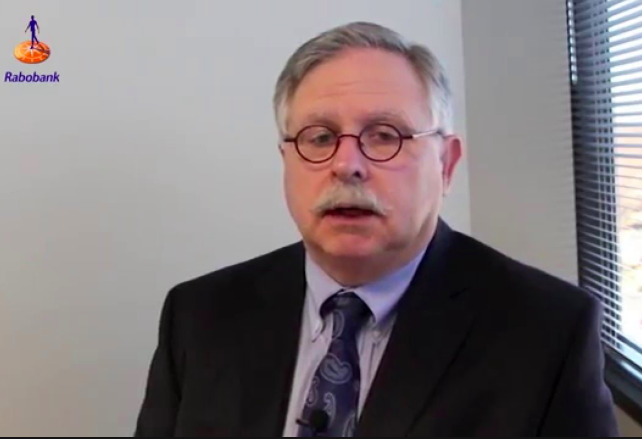 This is the second post in our Spotlight on the Speakers series, featuring speakers from February's Alberta Beef Industry Conference.
In our first post, we looked at the changing faces, places and consumption patterns of the Canadian beef market. This week, we're learning how the retail trend toward online sales will affect beef producers.
Don Close, vice-president of food and agribusiness research at Rabo AgriFinance, explained that brick and mortar sales are flat, while online sales are growing and evolving. "I don't think it's necessarily detrimental to the beef industry," he said. "It's more that it provides an opportunity to access consumers via a different channel."
"The biggest change," Don said, "will be experienced by beef processors. They should expect changes in where they are delivering, servicing and distributing products to consumers. For most individual producers there will likely not be any meaningful change."
Online opportunities
For those beef producers keen to take advantage of the trend, the online market offers a unique opportunity to establish their own branded products. "It opens up a new marketplace for individual producers, particularly if they have cattle with an exceptional set of genetics and want to capture a premium price for their premium product," said Don.
Online sales could potentially provide beef producers with the ability to promote beef to consumers who are more typically non-consumers, or light-consumers, of beef. It could also provide an opportunity to persuade beef eaters to try different cuts or products.
Don explained that the biggest hurdle to creating meaningful sales via the online market is the investment required in branding, marketing and online sales tools.
"The tendency of the consumer is to choose large, national brands with a known identity," said Don. "They have a high level of trust with those providers and they know what to expect. They are less likely to try the smaller, lesser-known brand."
The sales and marketing resources necessary to make an impact on the online food market could potentially be more accessible to groups or collectives, rather than individual producers, he added.
You can hear more from Don in this video entitled 'From the cart to the keyboard: how food purchasing habits will impact the beef industry'.
https://cattlefeeders.ca/wp-content/uploads/2018/04/Screen-Shot-2018-04-26-at-1.57.18-PM.png
439
642
Team
/wp-content/uploads/2020/02/ACFA-web-logo.png
Team
2018-04-26 14:05:38
2020-01-28 14:23:48
Can Canada's beef producers benefit from online sales?