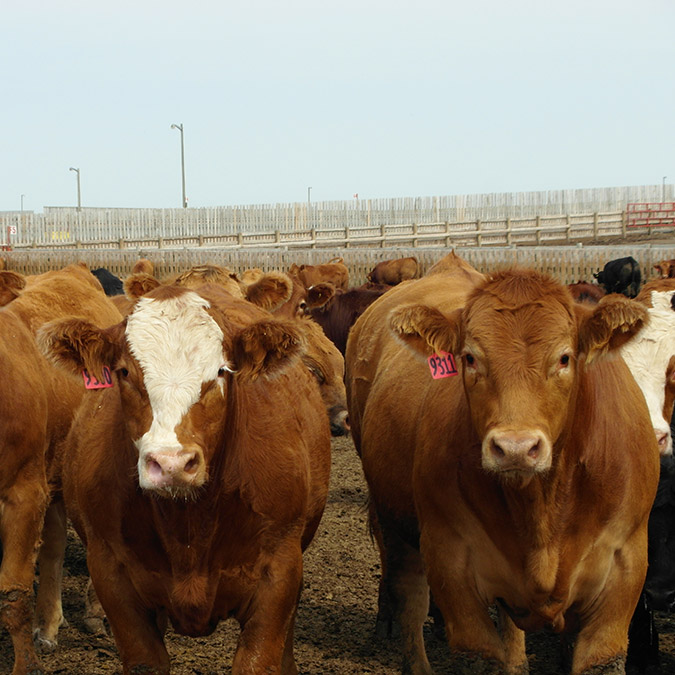 In business, success is about more than profits. Successful operations must be balanced with environmental and social responsibility. Alberta's cattle feeders are no different. They play a vital role in the beef production industry, and the Canadian economy. But that's not enough…

They're also committed to providing safe, high quality food in an economically, environmentally, ethically sustainable and socially responsible way. Still not enough… 
"Public trust will always play a huge role in our industry's ability to operate and grow. That's where social license comes in," said Casey Vander Ploeg, manager of policy and research at the Alberta Cattle Feeders' Association.
So, how are Alberta's cattle feeders building social license? Well, it's starts with four areas of focus (we call them pillars). In this post we're going to introduce those four pillars, the role the ACFA plays in strengthening them, and the role we play in creating a two-way flow of information between cattle feeders and the public.
How public trust in cattle feeders must be built
We believe that social license is accomplished through ethical, responsible and transparent behaviour, and through a consistent two-way dialogue.
That's why ACFA is keen to act as a reliable source of information on the industry, and as a voice for cattle feeders among government and public.
The four pillars of social license
Over the next four weeks we'll explain each of the pillars individually, but, briefly, here's what they consist of:
Stay tuned for more as we explore these four pillars in upcoming posts.
In the meantime you can learn more about us and our work in these older posts:
https://cattlefeeders.ca/wp-content/uploads/2016/03/the-feed-agriculture-albertas-ecomomic-backstop-thumb.jpg
675
675
Team
/wp-content/uploads/2020/02/ACFA-web-logo.png
Team
2016-03-03 13:00:53
2020-01-28 14:25:07
4 ways Alberta's cattle feeders are building public trust