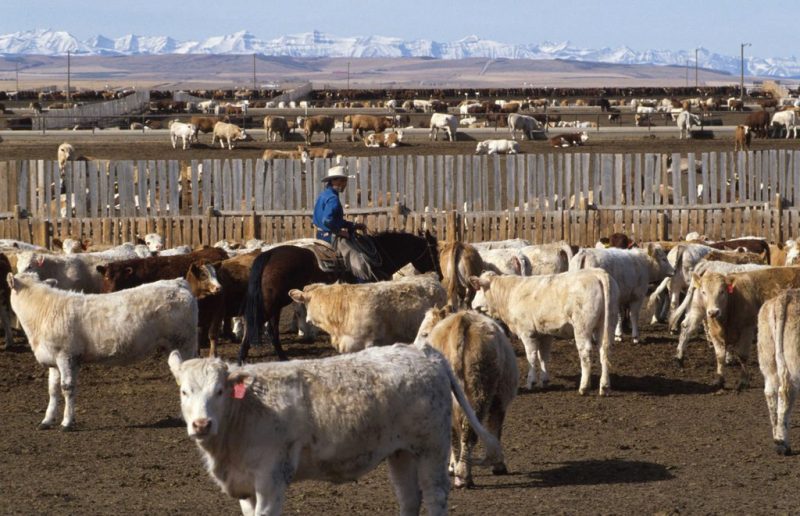 Last week on this blog we talked about the labour shortage facing cattle feeders. This week we're taking a more detailed look at how that affects Canadians.
There are many reasons for this shortage, not the least of which is the number of people leaving rural areas to find work in towns and cities. It might seem like this only impacts those directly involved in the industry, but in fact there are many reasons why it affects us all. This week we're taking a look at some of the causes of the labour shortage and the impact it has on Canadians.
To learn more, we spoke with Janet Krayden, stakeholder engagement specialist with the Canadian Agriculture Human Resource Council. Janet helped us narrow down a few of the key facts all Canadians should know:
Three reasons for the labour shortage
Farm work can be seasonal, not providing permanent jobs Canadians. 

The work can be extremely physical and strenuous.

Baby boomer farmers are retiring and y

oung people are increasingly leaving rural areas to live in cities.
Three ways this is impacting Canada's farmers
Cattle feeders and meat processing plants are currently operating under capacity, reducing their profitability.

Producers across the country are losing $1.5 billion, or three per cent of the industry's total value in sales and production.

Livestock production requires animal care 24 hours a day, seven days a week, and 365 days a year. Labour shortages put a huge amount of pressure on owners and their employees affecting the employers' ability to provide a safe workplace environment and animal welfare needs must be considered.
Three ways this is bad for Canada
The labour shortage is jeopardizing Canada's global market position as an Agriculture and Agri-Food export leader.

We are losing Canadian revenue because live animals are being shipped out of Canada to be processed in the U.S, and processed meat is then imported back into Canada for our grocery shelves.

As people leave rural areas for urban employment, that contributes to the demise of rural communities and their way of life.
Three ways all Canadians lose out
Agriculture is essential for providing food for Canadians.

Less production in Canada means less Canadian product available.

Canadians end up paying a higher price for food, even though it was raised in Canada.
Working toward a solution
Janet explained that there are several initiatives underway to help deal with this crisis:
Canadian producers work very hard at recruitment and retention of Canadian workers, but not all Canadians are interested in jobs in agriculture. Because of the critical agriculture labour shortage issue, producers and primary processors from across Canada have come together through a national Labour Task Force to work with the Federal Government on the Canadian Agriculture and Agri-Food Workforce Action Plan, which is a jobs and growth strategy for rural Canada and the broader economy
Stay tuned for next when we'll look at some of the solutions currently being explored.
https://cattlefeeders.ca/wp-content/uploads/2016/04/history-of-cattle-feeding-in-Alberta-photo-6-1461252022468.jpg
516
800
Team
/wp-content/uploads/2020/02/ACFA-web-logo.png
Team
2016-04-21 13:00:06
2020-01-28 14:25:06
12 must-know facts about the agricultural labour shortage (and why it matters to Canadians)