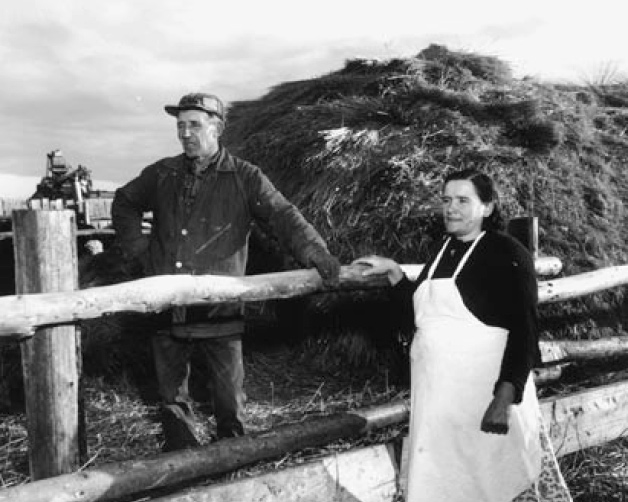 As we've seen in previous posts, such as 'Feedlots 101: everything you need to know about cattle feeding in Alberta', this province is the hub of Canada's beef industry.
Although ranching in Alberta started as early as the 1860s, cattle feeding didn't develop as a distinct sector until much later than that. Here's a very condensed history, showing how cattle feeding has evolved over the years:
1950s and 60s
In the late 1950s, Alberta's first commercial feedlot – Western Feedlots – opened its doors near Strathmore, Alberta. And by the late 60s cattle feeding had become a specialized business.
1970s and 80s
The Alberta Cattle Feeders' Association was formed in 1973, and in 1980 they held their first trade fair, and published a magazine. Meanwhile, Alberta continued to develop as Canada's cattle feeding hub.
1990s
The cattle feeding industry more than doubled its capacity during this decade while also developing high standards for food safety, product quality, and environmental responsibility.
In 1993 the Alberta Farm Animal Care Association (AFAC) was formed, and in the late 1990s ACFA spearheaded the Intensive Livestock Working Group (PDF), a strategic alliance of cattle, pork, fowl, and egg producers.
2000-2009
The BSE crisis hit cattle feeders hard as they were unable to move live cattle across the border to the U.S. In 2003 the U.S. border closed to Canadian beef in any form, and it was not reopened until 2007.
In 2007 ACFA helped create the National Cattle Feeders' Association, followed by the Alberta Beef Industry Alliance in 2008. This is an informal coalition of producer organizations from all parts of the beef supply chain that advocates for supportive legislation.
2010 and on
The decade got off to a slow start for the industry, with Alberta's beef cattle numbers declining 2.6 per cent in 2011, to 1.68 million head, the smallest herd since 1994.
Then in 2012, The Canadian Food Inspection Agency (CFIA), shut down Lakeside Packers' XL Beef plant in Brooks, following an E-coli outbreak. It was later taken over by JBS Canada. That same year, ACFA spearheaded the Agricultural Industry Labour Council of Alberta, a group of associations that share information on labour issues and seek common solutions to address industry challenges.
In December 2015, the U.S. Department of Agriculture rescinded the Country of Origin Labelling legislation for Canadian cattle and hogs.
Finally, in 2016, the beef industry was happy to see the end of further aftermaths of the BSE crisis, as Mexico and Taiwan reopened their borders to imports of Canadian beef.
If you'd like to know more about the history of cattle feeding in Alberta, check out 'From Start to Finish' (PDF), an illustrated history of our great business.
https://cattlefeeders.ca/wp-content/uploads/2016/10/history-of-cattle-feeding-in-Alberta-photo-1.jpg
502
628
Team
/wp-content/uploads/2020/02/ACFA-web-logo.png
Team
2016-10-06 13:00:44
2020-01-28 14:24:52
The evolution of the cattle feeding industry: 7 decades in our history