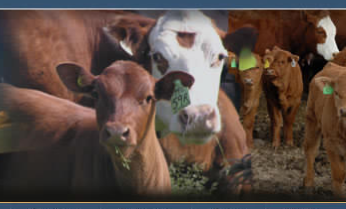 These days we hear a lot in the media about the use of hormones in food production. In fact, 'hormone-free' has become a common advertising theme. This week on this blog, we're taking a look at why food producers use hormones, and whether Canadians have any cause for concern.
To learn more, we spoke with Dr. Joyce Van Donkersgoed of Alberta Beef Health Solutions in Picture Butte, Alberta.
Why hormones are used
Joyce explained that hormones are used in beef production for three reasons:
#1 To manage the breeding cycles of heifers/cows.
Heifers or cows that calve outside the normal calving cycle can be missed for assistance if they have calving problems, putting both the heifer and the calf at health risk. Late born calves are smaller, making them less suitable as replacement breeding heifers, bulls, or as feeder cattle.
#2 To control estrus (when the animal is in heat) in feedlot heifers.
When heifers go into heat they often 'ride' each other, risking injury to the animals and damage to the meat.
#3 To promote growth.
If cattle gain weight faster, or eat less feed to gain the same weight, the cost of producing each pound of beef is less, resulting in savings for the producer and consumer. More feed-efficient animals with a shorter feeding/fattening period also reduce greenhouse gas emissions, so cattle given growth-promoting products are more environmentally friendly.
What are the health implications of hormone use for beef cattle?
"Pharmaceutical companies must conduct a lot of research and provide that data to Health Canada's Veterinary Drug Directorate, to ensure they are safe for cattle use, food supply, and the environment," said Joyce. "Only then will the government register the products so that pharmaceutical companies can sell the products to producers for use in cattle".
The Veterinary Drug Directorate also provides legally established withdrawal periods which producers must follow before beef cattle can be shipped for processing. "Different types of hormones stay in the animal's body for different time periods," Joyce explained. These withdrawal times ensure that there are no hormones in the meat that are unsafe for human consumption.
The truth about hormones
Canadians want to know what they're eating. They have a right to understand how food is produced, and what it contains. Unfortunately, there is plenty of misinformation around when it comes to hormones.
"All beef sold in Canada is inspected before it is shipped to slaughter," said Joyce. "It must meet Health Canada's meat drug withdrawal periods for any products they've been given, to ensure the beef is safe for all Canadians. It's also important to remember that all beef naturally has hormones in it – just as humans have naturally produced hormones in their own bodies."
We asked Joyce to sum up her viewpoint on hormone use in beef production. "We all need to feed a hungry world," she concluded. "Performance enhancing technologies improve reproductive efficiency and growth, reduce the costs of production and support our beef sustainability initiatives, both for producers and the consuming public."
Stay tuned for an upcoming post in which we will take a look at the science behind hormone use, and research into the long-term effects for the consumer. In the meantime, you can read more about beef production in 'Canadians want to know more about where their food comes from'.
https://cattlefeeders.ca/wp-content/uploads/2016/12/Screen-Shot-2016-12-08-at-12.19.12-PM.png
209
346
Team
/wp-content/uploads/2020/02/ACFA-web-logo.png
Team
2016-12-15 12:01:45
2020-01-28 14:24:39
Beef and hormones: should Canadians be concerned?