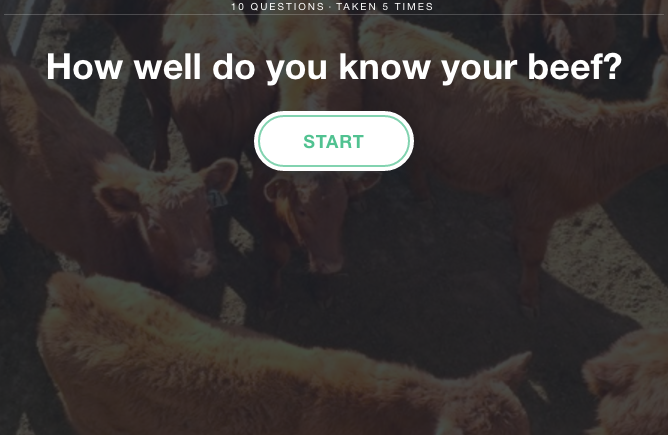 We've been publishing our cattle feeders' blog for a full year now – and as 2016 draws to a close, we thought it would be fun to look back and see which posts were the most popular. Here's the list of the top five blog posts of 2016:
#1 'A day in the life of a feedlot operator' showcased a video that gave us a bird's-eye view into the cattle feeders' world. Watch the video to see what's involved in the business.
#2 'Why farm safety starts with people' explored the importance of safety culture in preventing work-related farm injuries and fatalities. You can also learn why safety on farms is different from any other industry.
#3 'How well do you know your beef' was a quiz to see how much you know about the business of beef and cattle feeding. If you missed that post, why not take the quiz now?
#4 '3 challenges facing Alberta's beef industry' provided some insight into the biggest issues that Alberta's cattle feeders are dealing with – issues such as the use of hormones in beef production.
#5 'Feedlot facts: 5 things you might not know' was something of a 'feedlot trivia' post. For instance, do you know how much a calf weighs when it's born? Check the post to find out.
We hope you enjoyed reading these posts as much as we enjoyed sharing them. In 2017 we'll be learning more about the business of cattle feeding, so stay tuned for more great posts. In the meantime, happy New Year from all of us at the Alberta Cattle Feeders' Association!
https://cattlefeeders.ca/wp-content/uploads/2016/12/Screen-Shot-2016-09-01-at-9.57.14-AM.png
435
668
Team
/wp-content/uploads/2020/02/ACFA-web-logo.png
Team
2016-12-29 13:00:53
2020-01-28 14:24:38
The top 5 cattle feeding posts of 2016