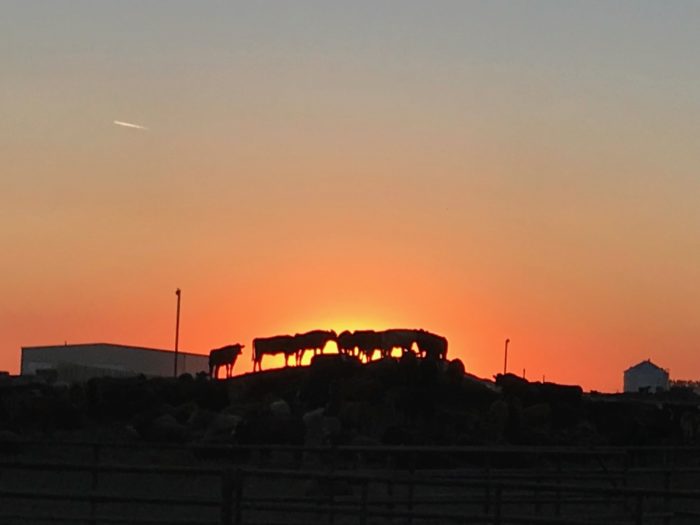 As advocates for our province's cattle feeders, the Alberta Cattle Feeders' Association champions their interests, freeing them to concentrate on what they do best – producing premium beef for the world.
This past year has been another busy one. Here are the major projects the association has undertaken:
International trade
ACFA worked closely with the National Cattle Feeders' Association to advance swift passage of several Canadian trade deals:
– Canada-United States-Mexico Agreement (CUSMA), which replaced NAFTA.
– The Comprehensive and Progressive Agreement for Trans-Pacific Partnership (CPTPP), which broadens access to Asian markets.
– Opening markets in China for Canadian bone-in-beef products, including the creation of a pilot project to export fresh and chilled beef to China.
– Positive changes to the Restricted Feeder Cattle Program at the Canadian Food Inspection Agency, and postponement of changes to the CFIA Manual of Procedure that would have stalled trade with China.
Labour
To address the chronic labour shortage, ACFA reached an agreement with the Alberta ministry of Labour to facilitate faster and more direct applications for temporary foreign workers, as well as relaxed education, language and income requirements.
ACFA continues to work on this crucial program.
Taxation
Lobbying for fair taxation has been a top priority. Efforts include:
– $75,000 in funding to appeal Lethbridge County Livestock Head Tax.
– Successfully advocating to drop proposed changes to the taxation of family owned corporations.
– Seeking rebates for carbon tax paid by agriculture.
– Successfully advocating for improved allowances and deductions from federal corporate income tax for capital investment (i.e., new Accelerated Investment Incentive).
Government consultation and submissions
ACFA regularly consults with municipal and provincial governments to represent our members' interests. This year, ACFA:
– Urged a return to full funding for veterinary schools at the universities of Calgary and Saskatchewan.
– Called for improved regulations for winter manure management.
– Consulted on an Animal Health Pathfinding initiative for Foreign Animal Disease Preparedness.
– Attended the World Organization for Animal Health (OIE) annual meeting, and met with the European vaccine bank.
– Worked with the province and Alberta Veterinary Medical Association on the dispensing of antimicrobial products.
Next week, we will explore upcoming priorities for 2019. In the meantime, we wish you a happy new year.
https://cattlefeeders.ca/wp-content/uploads/2018/12/image2-e1545936859157.jpeg
525
700
Team
/wp-content/uploads/2020/02/ACFA-web-logo.png
Team
2018-12-27 13:00:57
2020-01-28 14:23:10
A year of speaking up for cattle feeders