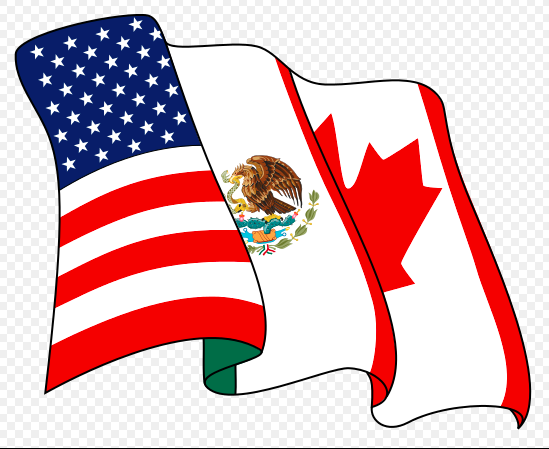 Since the inception of the North American Free Trade Agreement (NAFTA), in 1994, the beef industries of Canada, U.S. and Mexico have essentially been operating in one single, North American market. In fact, the beef industry is a good example of how the original design and intent behind NAFTA has been successfully accomplished.
In this integrated market, processed beef (fresh, chilled and frozen), as well as live cattle, move across the border relatively unimpeded and entirely tariff-free. The U.S. is Canada's largest export customer for beef, and Canada's single largest import supplier.
Did you know?
In 2016, Canada exported 270,00 metric tonnes of beef (75 per cent of our total beef exports) to the U.S. In the same year, 63 per cent of Canada's beef imports (186,000 metric tonnes) came from the U.S. That same year, Canada also exported 765,395 head of live cattle, primarily to the U.S. The U.S. exported 30,291 head of live cattle to Canada.
Why an integrated market benefits beef producers on both sides of the border
Free and open trade between Canada and the U.S. has had two significant benefits.
First, the trade in live cattle and beef products ensure that both countries have a source of supply to meet the demand within their own domestic markets. A steady, and sufficient supply of cattle is critical to the efficient operation of feedlots and beef-packing plants.
Second, the vigorous and dynamic trade in live cattle and beef products has injected a healthy dose of competition into the beef industry on both sides of the border. This has resulted in a more efficient, productive industry that is highly competitive in the global beef market. For example, beef from Canada and the U.S. is proving attractive in the Asia Pacific marketplace, despite the geographical advantages of competitive beef exporters such as Australia and New Zealand. This is because of our ability to compete on quality and price.
The way forward for the integrated market.
Cattle producers on both sides of the border are well aware of the benefits of free and open trade. The National Cattle Feeders' Association (NCFA) has been working with counterparts in the U.S., such as the Texas Cattle Feeders' Association (TCFA), the National Cattlemen's Beef Association (NCBA), and the North American Meat Institute (NAMI) to address any issues that could be an impediment to the continuation of NAFTA.
One such issue concerns the maintenance of a regulatory regime that provides essential safeguards for animal health and disease prevention without imposing unnecessary economic costs or barriers to trade. The right regulatory balance is crucial.
In an upcoming blog post we will write about a set of reforms to Canadian Food Inspection Agency (CFIA) regulations that will make importing and exporting live cattle easier, less time consuming, and less costly – helping to remove impediments to trade, smooth the border, and speed the pace of commerce. Stay tuned.
https://cattlefeeders.ca/wp-content/uploads/2018/08/Screen-Shot-2018-08-29-at-9.38.31-PM.png
449
549
Team
/wp-content/uploads/2020/02/ACFA-web-logo.png
Team
2018-08-30 13:00:50
2020-01-28 14:23:32
Why free North American trade is good for the beef industry and Canada