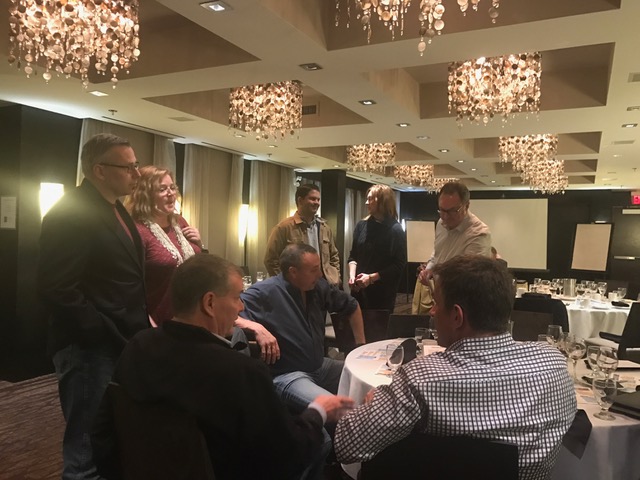 It is good governance for an organization to revisit its vision and mission to make sure it is meeting the needs of everyone it works with.
The ACFA did just that in March 2017 during a three-day strategic planning session in Canmore, AB that involved the board of directors, staff and industry partners. 
The goal was to make sure we are staying true to our mandate – supporting our members and the industry we serve. We also wanted to ensure our members are represented accurately and fairly when we work with our stakeholders, including partners and the provincial government. 
Our main areas of focus
Our first task was to identify the primary opportunities and challenges that affect Alberta's cattle feeders. As we continue to strengthen our working relationship with all levels of government, we are primarily focused on the following:
Regulations and legislation
Our vision and mission
Our March session also involved a close examination of our organizational vision and mission. Through constructive conversation and feedback, we developed statements that more accurately reflect who we are, what we do and what we will achieve.
Our new vision and mission are:
Vision: championing a sustainable cattle feeding sector in Alberta

Mission: pursuing innovative and collaborative solutions for a thriving Alberta beef industry
Our strategic priorities
Our updated strategic plan will help ensure ACFA remains accountable and relevant to itself, its membership, and our sector. We also want to make certain we communicate effectively with stakeholders and government.
As we implement our new strategic plan, association project areas will be reviewed and approved within the context of the following strategic priorities:
Strategic Priority 1 – We will build the ACFA membership by delivering value to our members
Strategic Priority 2 – We will engage with the provincial government to strengthen the health and vitality of the cattle feeding sector in Alberta
Strategic Priority 3 – We will collaborate with partners to advance the industry
Strategic Priority 4 – We will strengthen ACFA governance
Our ability to move forward with clarity on our top issues, our mission and vision, and our strategic priorities will help us more effectively support our membership, the cattle feeding sector and Alberta's beef industry.
To learn more about our organization, check out '5 must-know facts about the Alberta Cattle Feeders' Association'.
https://cattlefeeders.ca/wp-content/uploads/2017/07/img_3310.jpg
480
640
Team
/wp-content/uploads/2020/02/ACFA-web-logo.png
Team
2017-07-13 13:00:01
2020-01-28 14:24:20
How these 4 strategic priorities will build a better Alberta cattle feeding industry