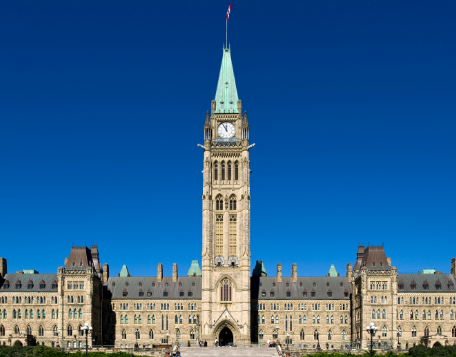 Canada's cattle feeders are urging politicians to consider the needs of beef producers in their platforms for the 2019 federal election. 
Agriculture and Agri-Food is a $100-billion industry that employs more than two million Canadians. The government has identified the sector as one of a few with the potential to spur economic growth.
Canada is in a prime position to benefit from increasing global demand for agricultural products, but the industry requires government support in removing constraints and barriers to growth. 
The National Cattle Feeders' Association (NCFA) cites five urgent challenges:
Rural infrastructure
Most agricultural operations are in rural municipalities with a limited tax base to provide infrastructure. With little federal funding, some municipalities have implemented counterproductive measures, such as the livestock head tax in Lethbridge County. This is eroding the competitiveness of cattle feeding in southern Alberta.
It is crucial that the federal government identifies critical infrastructure investments in rural communities and dedicates financial resources to make them happen.
Labour shortage
A chronic labour shortage of about 60,000 workers is costing primary agriculture producers about $1.5 billion in unrealized farm cash receipts each year. 
Farmers have been forced to turn to the Temporary Foreign Worker Program to fill positions that cannot be filled by Canadians, but the process is expensive, time-consuming and complicated. 
The program's processes need to be streamlined and clear a pathway set for permanent residency for temporary foreign workers.
Regulatory barriers
The industry is ever-evolving with new technologies and industry developments. But when regulations don't keep pace, it hinders our ability to compete in the global marketplace.
In 2016, NCFA released a detailed study entitled The Competitiveness of the Canadian Cattle Feeding Sector: Regulatory and Policy Issues(PDF)
, Costs and Opportunities. It highlighted six areas – enhanced traceability, export regulation and impediments, veterinary drug harmonization, inspection practices, transportation and labour – where reforms could generate an additional $495 million in revenue across the beef value chain.
International market access
Canada exports 45 per cent of its beef production, and those exports are primarily to the U.S. To grow, the industry needs to expand into other markets, including the Asia-Pacific region and Europe.
Agreements such as the North American Free Trade Agreement (NAFTA), the Comprehensive and Progressive Trans-Pacific Partnership (CPTPP) and the Canada-EU Comprehensive and Economic Trade Agreement (CETA) should be a government priority. They will have a tremendous impact on our ability to trade effectively with these regions.
Consumer education and trust
Government and industry need to work together to ensure consumers are able to make informed choices when it comes to their food, whether the issue is environmental impact, health, or production methods.
Public education should be a pillar of any new national food policy, and Canada Food Guide revisions should reflect the most recent scientific, medical and nutritional research.
In an earlier blog post, we featured John Weekes, an independent business advisor who has worked with NCFA on international trade issues. You can learn more about his work in Meet the international trade expert who is helping support the beef industry abroad.
https://cattlefeeders.ca/wp-content/uploads/2018/08/Screen-Shot-2018-08-16-at-10.38.03-AM.png
357
456
Team
/wp-content/uploads/2020/02/ACFA-web-logo.png
Team
2018-08-16 13:00:11
2020-01-28 14:23:32
5 priorities for cattle feeders in 2019