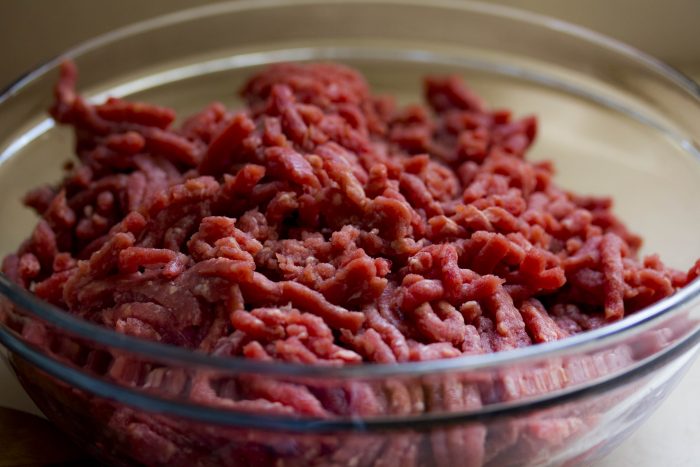 For 40 years, Health Canada has urged Canadians to follow its dietary guidelines, and using the Canada Food Guide is considered a basic reference when it comes to healthy eating.
As we learn more about nutrition and health, it makes sense that recommendations will change over time, and the Guide should be kept updated. But recently proposed changes have many people, including doctors, worried.
Of particular concern to Canada's beef industry is a recommendation that Canadians eat less meat. They are encouraged to replace animal proteins with plant-based proteins, partly for health reasons and partly for environmental considerations.
Why 717 Canadian physicians disagree with Health Canada
In July 2017, a group of 717 Canadian physicians and allied health professionals sent an open letter to the Canadian Office of Nutrition Policy and Promotion expressing their concerns about several aspects of the new Guide, including the recommendation to eat less red meat. These health professionals have been successfully using food and diet to help reverse disease and made the following points:
The Guide continues to recommend reducing consumption of saturated fats, despite "essentially overwhelming evidence now that saturated fat is not harmful in the diet and does not cause heart disease, but rather that the low fat dietary pattern has very likely caused harm".

The caution against red meat does not stand up to "rigorous clinical trial data which does not demonstrate any negative health consequences from eating meat." The physicians cited a recent review which shows no negative influence on cardiovascular risk factors with red meat intake of more than 0.5 servings per day.
"The advice to eat less red meat may already be having some unintended consequences. A recent report by Public Health England shows that 25% of working age women do not have enough iron in their diet, and that almost half of teenage girls are at risk of iron-deficiency anemia. Encouraging all population groups to eat less red and processed meat … is not helpful and places women at risk of iron deficiency and related anemia."
You can read the full letter here.
Four ways the new Guide could be counter-productive
The Guide plans to eliminate the meat category and replace it with a proteins category. The implication that all proteins are created equal is misleading – red meats are the best source of high-quality, dietary protein relative to caloric intake.

Red meats are an excellent part of a balanced diet because they are so rich in nutrients such as zinc, iron and Vitamin B12.

Saturated fats are now known to play an important role in a healthy, balanced diet.

Dietary guidelines should be first and foremost about nutrition, rather than environmental considerations.
Why environmental considerations don't belong in nutritional recommendations
Nutrition and the environment are diverse issues that should not be confused. According to Tom Lynch-Staunton, issues manager for the Canadian Cattlemen's Association, "it's absolutely important for us as an industry to look at ways to improve our environmental impacts, but the food guide should be about nutrition; about human health, which is complex enough."
"The Guide should provide recommendations for a variety of different diets so that people can get the best nutrition possible, and not confuse that with other issues such as the environment."
Tom also explained that the environmental impacts of agriculture as an industry are incredibly complex.
"It's very misleading to look at one measurement, such as greenhouse gas emissions per pound of beef," he said. "Although the data suggests that cattle produce the most methane emissions of any livestock, we also know that cattle can provide great benefits to the environment – they use food sources that we can't use, such as feed grains or crop residues, and they are able to graze natural grasslands that aren't very well suited to farming crops or vegetables. We also know that grasslands promote biodiversity, providing wildlife habitat, a water filtration system and nutrient dispersion, as well as storing huge amounts of carbon."
You can read about some of the research into greenhouse gas emissions in these blog posts:
https://cattlefeeders.ca/wp-content/uploads/2017/08/pexels-photo-128401-e1502981680989.jpg
467
700
Team
/wp-content/uploads/2020/02/ACFA-web-logo.png
Team
2017-08-17 13:00:13
2020-01-28 14:24:20
4 ways proposed changes to the Canada Food Guide could be bad for our health