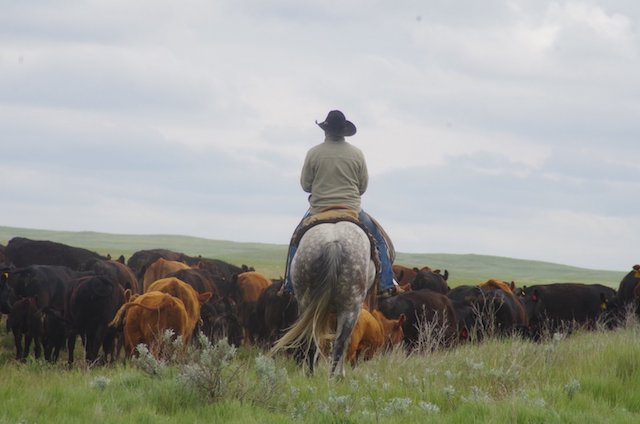 As we've seen in earlier posts on this blog, Canada's agriculture industry is experiencing a chronic labour crisis.
According to labour market information (LMI) research conducted by The Canadian Agricultural Human Resource Council (CAHRC), the vacancy rate for on-farm jobs is seven per cent, which is the highest vacancy rate of any of Canada's industry sectors.
To learn more about the labour crisis, we spoke with Debra Hauer, manager of agricultural LMI at CAHRC. Debra explained that there was a shortage of 59,000 Canadians for work on farms in 2014.
"That resulted in a cost to the agriculture sector of $1.5 billion," she said. "This gap, or shortage, has doubled in the past 10 years and is forecast to double again in the next 10 years, in part due to such factors as strong growth potential in the industry, and the departure of young people to urban areas."
The long-term outlook
"The problem is only going to get worse, as the agriculture sector grows," Debra explained. "An aging farm population and the movement of young people into urban areas mean that the traditional labour pool of family members and neighbours is shrinking."
The CAHRC report does not explore possible outcomes of this shortage, but here are some of the most likely scenarios:
Industry growth will be stunted.

Small businesses will find it increasingly hard to operate and owners may be forced to consider other means of supporting themselves.

The industry will be dominated by a few, large operations.

Local produce will become increasingly hard to find, and prices could rise.

The successful operations will likely be those that are able to take advantage of technology to improve efficiencies and productivity.
Technology as a solution
Many agricultural sectors are already using sophisticated technology to make their operations more productive, for instance grain and oil seed producers and dairy farmers. As we saw in a previous post, cattle feeders are using Radio Frequency Identification (RFID) tags for a variety of purposes. In upcoming posts we will explore some of the other technologies used in cattle feeding operations.
Even though technology will give farmers the ability to operate with fewer employees, it will create a need for more skilled employees. "People who work on farms will need to know how to set up GPS on a tractor, or fix laser sensors on grading machines," said Debra. "Digital marketing, for example through websites and Facebook pages, will play a greater role in helping farms to market themselves and attract employees." These are just some of the new skills that farm workers will need to adopt.
You can learn more about how the agriculture industry is working to overcome the labour shortage in the Canadian Agriculture and Agri-Food Workforce Action Plan.
For more information on the labour shortage, check out these earlier blog posts:
https://cattlefeeders.ca/wp-content/uploads/2016/11/IMG_3256.jpg
424
640
Team
/wp-content/uploads/2020/02/ACFA-web-logo.png
Team
2016-11-10 13:00:54
2020-01-28 14:24:51
How technology could help agriculture's labour crisis