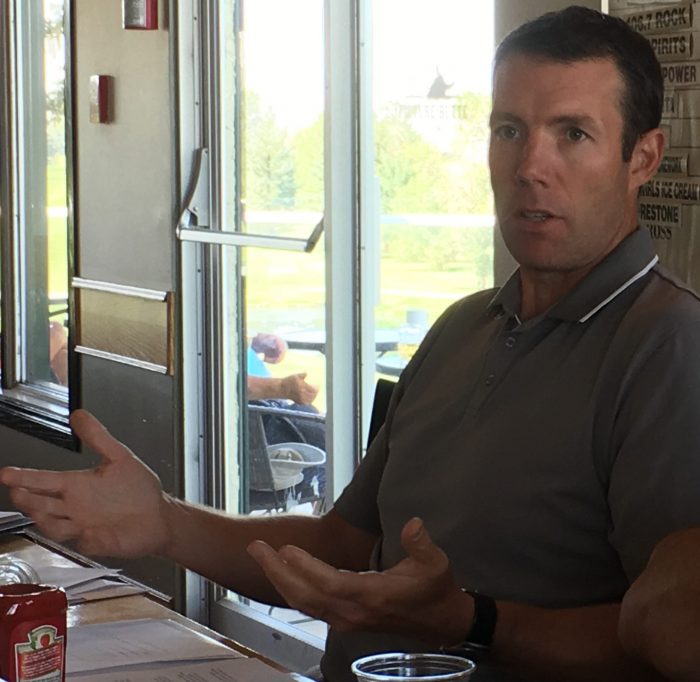 One of the primary mandates for both ACFA and NCFA is to act as an information source for government policy makers, and to build champions for Canadian agriculture and agri-food. 
Every year, when Parliament breaks for the summer, we get the opportunity to reconnect with MPs as they return to their constituencies. On Aug. 22, NFCA's Bryan Walton, president and CEO, and Casey Vander Ploeg, vice-president, met with MPs and feedlot operators to discuss a number of pressing issues facing cattle feeders.
Who attended the meeting
The meeting was attended by Rachel Harder, MP for Lethbridge, Glen Motz, MP for Medicine Hat-Cardston-Warner and John Barlow, MP for Foothills.
In addition to Bryan and Casey, the ACFA's members were represented by feedlot operators James Bekkering, Leighton Kolk, Rick Paskal, Cody Schooten, Shane Schooten and Larry Sears.
Important industry issues to watch for
Meetings such as this provide an opportunity for a semi-formal conversation about the issues and concerns of cattle feeders. This gives their representatives in Parliament the information they need for informed and balanced decision making. Some of the issues discussed at the meeting included:
1) Trade. Always a top priority, the agenda included updates on the following trade issues:
Trade with China. John Barlow provided a report on a recent Governor General's Mission to China, which he attended. In addition, a recent agreement to expand U.S. exports to China has left Canada behind, and the need for the federal government to secure the same access for Canada was discussed.

NAFTA

, and its importance to the cattle feeding industry.

Trans-Pacific Partnership

, which needs to be altered and rebooted since the U.S. has pulled out.
2) Labour, and the chronic agriculture labour shortage both in Alberta and throughout Canada.
4) Transportation Regulations.
As with any such meetings, we are confident this meeting provided government officials with a better understanding of the issues facing Alberta's cattle feeders, and how to support them as they continue to feed Canadians and contribute to the economy.
You can read more about the cattle feeders' top issues in '5 feedlot issues to watch for in 2017'.
https://cattlefeeders.ca/wp-content/uploads/2017/08/john-barlow-1-e1504200904576.jpg
682
700
Team
/wp-content/uploads/2020/02/ACFA-web-logo.png
Team
2017-08-31 11:37:59
2020-01-28 14:24:20
Meeting with MPs helps foster understanding of cattle feeders' issues