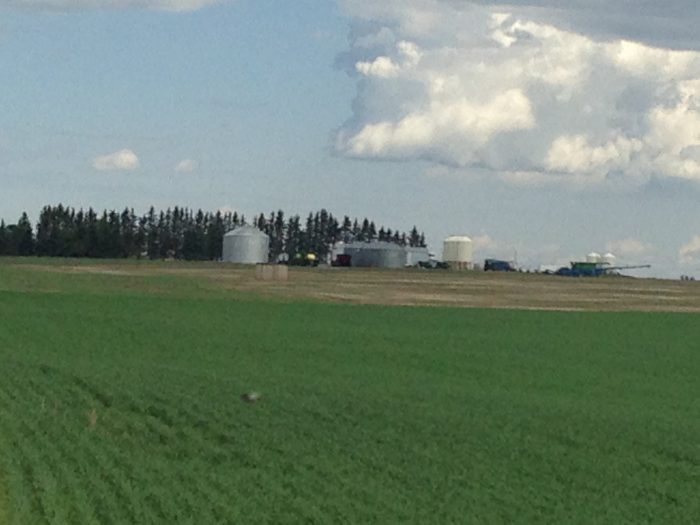 Since the Alberta Government announced its intention to pass an Enhanced Protection for Farm and Ranch Workers Act (Bill 6) there's been a lot of conversation on the subject, and a great deal of confusion about a complex issue.
Because of that complexity, the government has begun a consultation process aimed at gathering all the information needed to make an informed decision. In order to collaborate with the government on the consultation process, representatives from the agricultural sector have grouped together to form The Alberta Agriculture Farm and Ranch Safety Coalition (AgCoalition).
The mandate of the AgCoalition is to consult with the government and foster a culture of farm safety in Alberta. It's composed of 29 producer groups from across the crop and livestock sectors, representing 97 per cent of the agriculture industry. To learn more about the AgCoalition and its goals, we spoke with Kent Erickson, coalition co-chair.
Kent explained that the issue farmers have with Bill 6 is not about wanting to avoid regulation. It's more about the lack of solid data about farm safety and farming incidents. Without a clear understanding of where improvements need to be made, there is a danger of imposing cookie cutter solutions that will create a prohibitive (and potentially crippling) expense for farmers without addressing real issues.
Why agriculture can't be compared to other industries
Life on a farm is different. For one thing, farmers live where they work and, often, the entire family is involved in the business. Their children are exposed to the wonders (and the dangers) of farm life from an early age. And in many cases, their employees are their family, their neighbours and their friends.
That's why safety is, and always has been, a priority for the agricultural community – it's personal.
But it's also why farm safety is a complicated and unique issue. It's hard to compare it to a factory or business setting where employees work their shift and then go home at the end of the day.
"The trouble with farm safety statistics is that they don't always tell the whole story," said Kent. "If a farmer is going into town to buy groceries, and he crashes his truck, that counts as a farm incident. If a child drowns in a dug-out, that's a tragic accident, but it's not a farming related incident – and yet it's included in the farm safety statistics."
Neither of these examples is a farming incident, and neither is related to employee safety. That's why the AgCoalition believes more detailed statistics are needed before improvements or solutions can be proposed.
Another factor that sets agriculture apart is that, unlike other industries, many sectors in agriculture include caring for live animals 24/7, 365 days a year. Animal care doesn't take time off, and this makes some of the expectations in Bill 6 unrealistic for the agriculture industry.
The search for affordable, productive solutions
The AgCoalition hopes to consult with the Government of Alberta, in order to develop improvements in safety practices that are informed by what actually happens on farms, and on documented performance. "We all want an agricultural sector that is accountable for safety," said Kent, "but to achieve that we first need to track our current performance using simple, practical and objective methodologies."
This is the missing step that the AgCoalition would like to see added to the process.
Although not part of their primary mandate, the coalition is also willing to engage on labour relations, employment standards and technical rules, which are also included within the scope of Bill 6.
To learn more about safety within the cattle feeding industry, check out the ACFA's Farm Safety Policy Statement.
https://cattlefeeders.ca/wp-content/uploads/2016/06/IMG_1100-e1465496801698.jpg
525
700
Team
/wp-content/uploads/2020/02/ACFA-web-logo.png
Team
2016-06-09 12:50:55
2020-01-28 14:25:06
How the agriculture sector is pulling together to promote farm safety