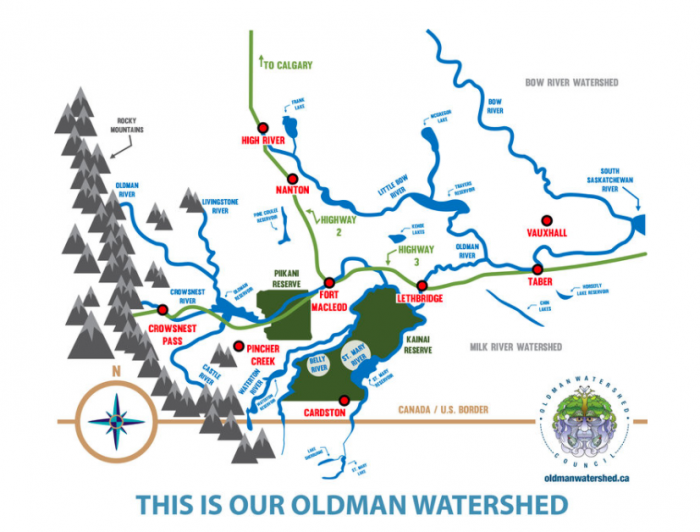 We all rely on the health of our water systems for survival. Every day we use water for drinking, cooking and cleaning and to grow the foods we eat and nourish the plants and wildlife around us.
The Oldman Watershed is a large water system that covers 23,000 square kilometres in southwest Alberta and 2,100 square kilometres in Montana. Given Alberta's semi-arid climate, the management and maintenance of this huge water system is crucial for the 230,000 people who live in the region, for agricultural and industry, and to keep the rivers healthy.
The Oldman Watershed Council
The Oldman Watershed Council (OWC) is a not-for-profit organization dedicated to encouraging watershed management under the province's Water for Life Strategy.
Shannon Frank, executive director of OWC, explained that the watershed supplies all the water the residents of the region use at home, at work and on the farm, so it is critical that we protect it.
Urban and rural residents can adopt many best practices to lessen their impact on the watershed.
"For urban people, their biggest impact is in storm water runoff and being careful what they do in their yards – things like picking up pet waste, using fertilizers and pesticides carefully so they don't run off," said Shannon.
She added that some people believe storm water is treated but that's a myth, and it goes directly into our rivers and creeks. 
"For rural people and agricultural producers in particular, the key is leaving buffer zones around water bodies. Keeping cattle away from water bodies and leaving or seeding vegetated buffer zones between water and crops is also important. These practices keep bacteria, nutrients and pesticides from running off and into our water."
One of the ways the Council encourages investment in best practices is by offering grants.
The Watershed Legacy Program
Through the legacy program, agricultural producers can apply for a grant to cover up to 50 per cent of the cost to buy materials like fencing, watering units or biocontrol bugs.
"Those are the types of projects we typically see, although we accept any projects that benefit the watershed," said Shannon. "We have had a couple of applications for bridges or rig mats to create a hard surface for cattle crossings over water."
The legacy program has been in effect since 2009, and since that time has funded 55 projects, each of which has helped improve water quality and fish and wildlife habitat.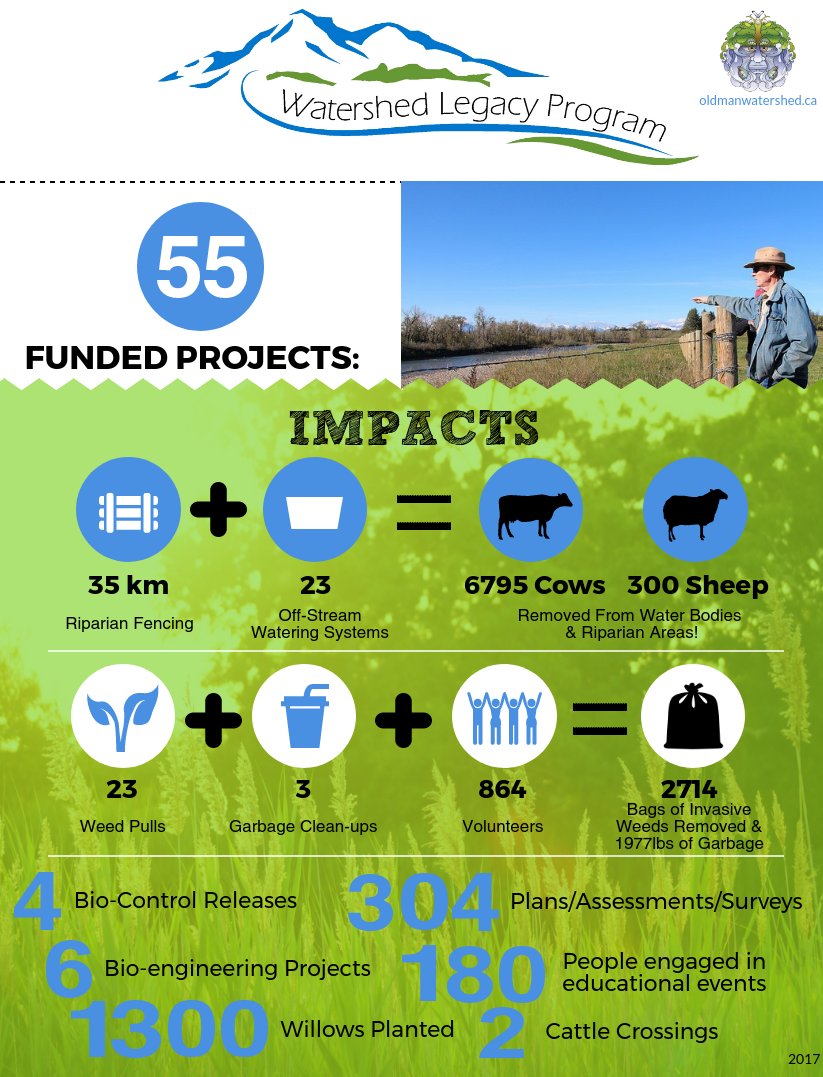 "This year we aim to expand the program to include outreach, and provide education on what the best practices are," said Shannon. "We want to celebrate those using them and share success stories to encourage further adoption." 
Over the last few decades, Canada's beef producers have made it a priority to reduce their water footprint. Between 1981 and 2011, they were able to reduce the amount of water required to produce one kilogram of beef by 17 per cent, primarily through the use of more efficient feeds and enhanced cattle rearing practices.
https://cattlefeeders.ca/wp-content/uploads/2018/03/screen-shot-2018-03-01-at-8.40.48-am-e1519918880628.png
532
700
Team
/wp-content/uploads/2020/02/ACFA-web-logo.png
Team
2018-03-23 09:26:06
2020-01-28 14:23:48
Why water management is vital to rural and urban residents