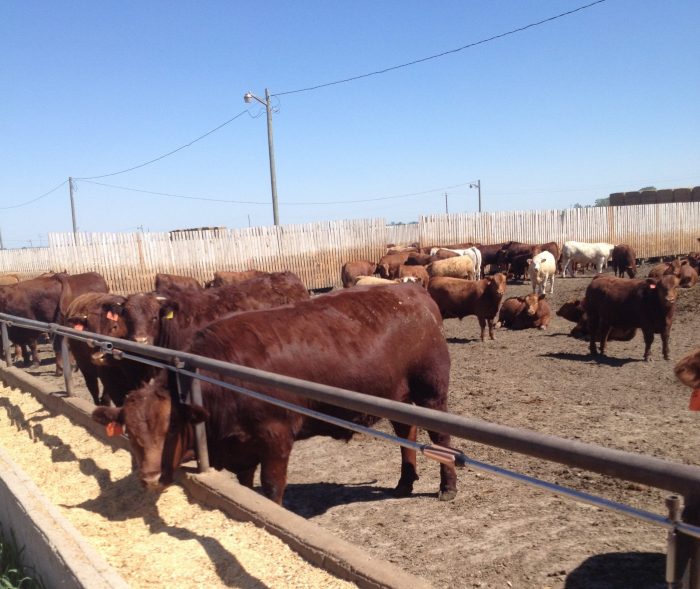 There's a great deal of confusion and misinformation out there about the use of antimicrobials – of which antibiotics are just one type — in food animals.
In a recent blog series we explored why antimicrobials are used, what the concerns are, and what safeguards are in place. This week we met with John Schooten of Schooten and Sons Custom Feedyards to get the perspective from someone on the ground. We asked John to tell us how, when and why cattle feeders use antimicrobials in their operations.
John explained that their top priority is maintaining the best health and welfare for their cattle. "We use a combination of appropriate disease prevention and control measures, and prompt treatment of illness, injury and disease," he said.
Herd Health Management
Every feedlot has a strategy for disease prevention, rapid diagnosis and effective treatment of illness in their cattle. This would typically include daily monitoring, and maintenance of accurate animal management and health records.
Because cattle are kept together in pens in feedlots, they can be at an increased risk for the transmission of disease. When you add in stressors, such as weaning and transportation, co-mingling at auction markets and weather issues, that adds to the risk.
"Antimicrobials are then sometimes necessary for medical or preventative purposes," said John. "For example, Bovine Respiratory Disease (BRD) is a leading cause of sickness and mortality in the beef feedlot industry. Early treatment decreases the likelihood of cattle dying or suffering long-term symptoms, and using antibiotics, when appropriate, is the humane thing to do.
Veterinary Supervision
All feedlots work closely with their veterinarian when it comes to disease prevention and herd health. "A licensed, practicing veterinarian will have the responsibility for making clinical judgments regarding the health of the cattle and the need for medical treatment," explained John.
Food Safety
Feedlot operators must adhere to strict standards of quality assurance, and their compliance is monitored. Canadian Food Inspection Agency (CFIA) regulations specify withdrawal times that must have elapsed from the last dose of antibiotics (and other drug products such as non-steroidal anti-inflammatories or vaccines) before the animal can be sent for processing. This ensures that all beef is antibiotic free.
"Feedlots use antimicrobials prudently to ensure the animals' health and welfare," continued John. "Feedlots' concerns about antimicrobial resistance are actively addressed through very limited use of Category One drugs, ongoing research, regulatory requirements, veterinary oversight and antimicrobial stewardship practices."
Should we be raising cattle without the use of antimicrobials?
"Without the use of antimicrobials, the outcome for animal welfare is very negative," said John. "Animals get sick, suffer and die."
Our producers are committed to providing safe, wholesome beef to consumers around the world, and raising healthy cattle is an important part of that process.
There is more information about the use of antimicrobials in food animals in the earlier posts in this series:
https://cattlefeeders.ca/wp-content/uploads/2017/08/216904ba-d766-4f6b-a707-d770a797908e-e1501692305726.jpg
589
700
Team
/wp-content/uploads/2020/02/ACFA-web-logo.png
Team
2017-08-03 13:00:05
2020-01-28 14:24:20
Antimicrobials on the feedlot: Why animal care should matter to consumers