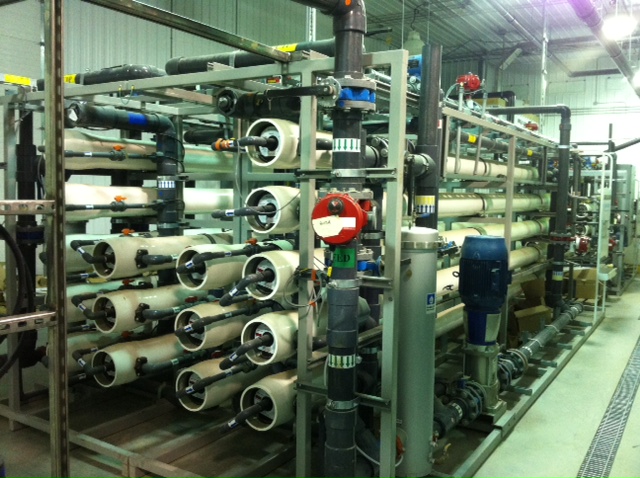 Canada's beef producers care about the environment – after all, their livelihoods depend on the health of the land where they work. Through ongoing research, innovation and best practices, they constantly strive to minimize their impact.
In parts 1 and 2 of our series on Harmony Beef, we showcased the food safety and animal care innovations practised at the new beef processing plant north of Calgary. The plant's environmental stewardship systems are also leading edge.
"We aren't just in the business of producing beef," said marketing director, Cam Daniels. "We want to create the most value and show exceptional regard for everything that is touched along the way."
Sustainability practices at the plant include:
Cattle waste is collected, dried, composted and turned into fertilizer.

Packaging is eco-friendly.

Waste heat from the refrigeration units is captured and used to warm the floors and barn.

A recycling program ensures all waste is managed responsibly.

More than 94 per cent of the water used is recycled.
An industry leading water treatment facility
During the plant's design, owner Rich Vesta traveled to Holland to purchase a state-of-the-art water treatment system. Installed by a Calgary-based company, the system cleans the waste water to a standard higher than Canadian drinking water standards.
Water used in production processes and equipment cleaning comes from the water treatment system, reducing water usage at the plant by more than 96 per cent. That's a reduction from 500,000 gallons per day to 18,000 gallons per day.
"We're very proud of our water treatment plant because it demonstrates our high technology and our commitment to environmental stewardship," said Cam.
Check out the other two posts on Harmony Beef: 'How a beef plant is setting a new standard in food safety' and 'How respect for the animals that feed us aligns with beef cattle production'.
https://cattlefeeders.ca/wp-content/uploads/2017/11/water-treatment-5.jpg
478
640
Team
/wp-content/uploads/2020/02/ACFA-web-logo.png
Team
2017-11-23 13:00:49
2020-01-28 14:24:04
Environmental stewardship is a science at Harmony Beef