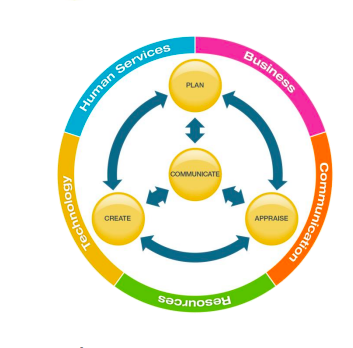 Canada's farmers are experiencing a chronic labour crisis. While they struggle to find workers from a dwindling labour pool, young people leaving rural schools often head to urban centres in search of opportunities.
Organizations such as Inside Education and Agriculture in the Classroom dedicate themselves to bringing agricultural education into the grade school curriculum. Their hope is that by providing students with information on the opportunities in rural areas, more young people will consider a future in agriculture, or in an agricultural secondary education program.
The Alberta Cattle Feeders' Association (ACFA) sees this and other learning options as valuable for the future of the cattle feeding business. 
Another program, Alberta Education's Career and Technology Foundations (CTF) is offered to students in grades 5 to 9. As a career development program, it helps students explore their interests and passions, developing learning experiences based on potential careers and occupations.
The program is based on 14 learning outcomes, and students are taught vital skills such as problem solving, planning, decision-making, collaboration and more. Teachers are given the freedom to source their own materials and create lessons that relate to the interests of their students.
To help them create the most engaging and relevant programs, teachers have access to a suite of CTF Challenges, or student-focused learning experiences. Examples include Water for Life in which students explore local watersheds from various perspectives, or What's your Business?, in which students design, create, market and sell a product, performance or service.
Teachers also have access to external resources, such as those offered by Ag for Life.
An opportunity for agricultural producer groups
Alberta Education has encouraged external stakeholders to become involved in creating CTF Challenges based on their own industry or sector. Templates are provided to help create suitable challenges. Some examples of industry-specific challenges include marketing, vehicle maintenance and energy.
ACFA is working to produce a variety of challenges which will relate the cattle feeding business to curriculum-based outcomes and provide insights into the opportunities that exist in the industry and the different skills required.
Some of the other resources and programs available to teachers and students can be found on ACFA's Education and Training Programs page.
https://cattlefeeders.ca/wp-content/uploads/2018/11/Screen-Shot-2018-11-01-at-8.57.56-AM.png
348
353
Team
/wp-content/uploads/2020/02/ACFA-web-logo.png
Team
2018-11-01 09:07:16
2020-01-28 14:23:31
Helping students choose careers in agriculture