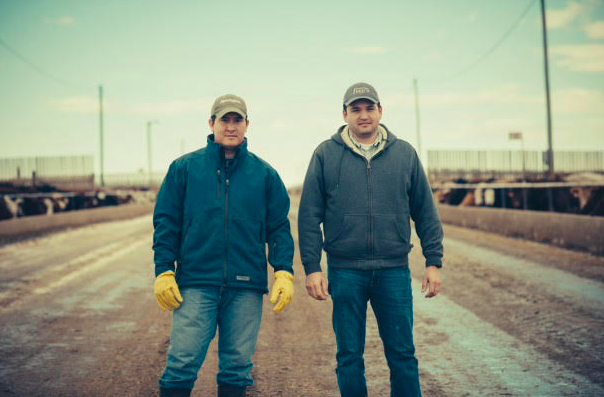 Photo Credit: GrainsWest magazine
Photographer: Bryce Meyer
On the surface, it appears that proposed changes to the Alberta Immigrant Nominee Program (AINP) may help alleviate the chronic labour crisis currently affecting our agriculture sector. However, on closer inspection, some of the changes will actually prevent feedlots from nominating certain highly skilled foreign workers.
The good…
The AINP allows foreign nationals to apply for permanent residency while they work in Canada under a temporary foreign worker permit. The program is not new, but until now, applicants have had to select from multiple streams and sub-categories under which eligibility was assessed. The proposed changes, which take effect on January 2, 2018, will simplify the application process and standardize eligibility criteria, making it simpler for applicants and streamlining the review process.
Of particular note, the new AINP will allow applicants from all skill levels to apply. Up until now, lower-skilled workers (such as feedlot labourers) have not had an option to apply for permanent residency in Canada. As of January 2, they will be eligible to apply under the AINP as long as they meet work experience, education, income and language requirements, among other things.
The bad & the ugly…
The federal government's Express Entry program has grown increasingly more restrictive, forcing many skilled feedlot workers to look for alternative application streams. Further, the English language requirements of the program prevented many from applying. Luckily, the AINP has served as an option to workers who a) could not gain sufficient points under Express Entry due to their education, age, or a variety of other factors, and/or b) could not apply due to an inability to meet minimum language benchmarks.
As of January 2, all AINP applicants will need to provide proof that they have the equivalent of a Canadian High School Diploma. Further, they will need to pass an English language test. This will cover all skill levels; from pen riders to feed truck drivers or labourers, etc.
While it's true that many feedlots employ highly skilled foreign workers with veterinary-related degrees and excellent English language skills, many more employ high-skilled workers who do not have high school diplomas or do not meet the language requirements. These workers often have decades of related work experience. Many could pass the speaking and listening portion of the exam, but cannot pass the reading/writing portions as they do not exercise these skills on a daily basis. Unfortunately, once the changes come into place these foreign workers will no longer have any option to pursue permanent resident status in Canada.
Why the agriculture sector needs foreign workers
For Canada's agriculture sector, many factors have contributed to a labour shortage that makes it increasingly difficult for farmers to find help – factors such as harsh working conditions, the seasonality of the work and the steady flow of young people into urban areas.
According to 'Agriculture 2025,' the labour market information report from the Canadian Agriculture Human Resources Council, there were 59,200 more agricultural jobs than candidates in 2014. This labour gap is expected to rise to 113,800 – 27 per cent of jobs – by 2025. In other words, Canadian farmers cannot fill their jobs from the available pool of Canadian applicants.
The Temporary Foreign Worker Program has been invaluable in helping alleviate the shortage. It allows employers to bring in foreign workers on a temporary basis to fill jobs that can't be filled by Canadians. The AINP, on the other hand, allows those workers to apply for permanent residency while they are working in Canada on a temporary permit.
To learn more about the labour crisis, check out '12 must-know facts about the agricultural labour shortage and why it matters to Canadians'.
https://cattlefeeders.ca/wp-content/uploads/2017/10/screen-shot-2017-10-26-at-11.48.34-am.png
397
604
Team
/wp-content/uploads/2020/02/ACFA-web-logo.png
Team
2017-10-26 13:00:46
2020-01-28 14:24:04
Will immigration program changes help the agriculture labour crisis?