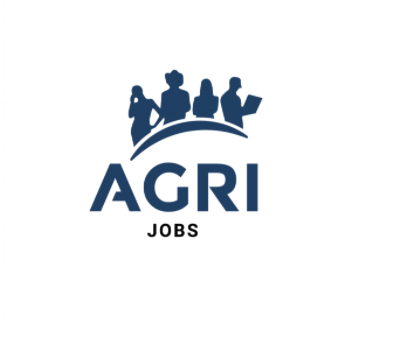 Canada's agriculture sector is struggling with a labour shortage crisis, made more challenging with recent changes to the Temporary Foreign Worker Program (TFWP).
It is time for the government to step up and make the process simpler and faster for the people who help feed Canadians every day.
In 2012, agriculture and agri-food industries employed 2.1 million people in Canada, accounting for one in eight jobs. Of these, about 39,700 were temporary foreign workers.
There are many reasons why Canada's farmers find it necessary to supplement their Canadian workforce with temporary foreign workers, including:
As rural dwellers migrate to cities, it is increasingly difficult to attract workers for rural jobs.
The seasonality of the industry makes it hard for farmers to offer full-time, permanent jobs.
Farming is hard work, and many people are not attracted to its strenuous nature and often harsh working conditions.
The Temporary Foreign Worker Program (TFWP)
The ability to hire foreign workers as farmers need them is invaluable for many Canadian farmers.
Unfortunately, in response to alleged abuse of the program by industries outside agriculture, the federal government made changes in June 2014. Although primary agriculture was exempt from some of the changes, many others have had unintended consequences. It is now a convoluted and lengthy process for farmers to bring in the workers they require.
The challenges experienced by beef producers and other farmers are outlined in 'Canada's agriculture sector needs help and foreign workers are part of the solution'.
The agriculture industry has collaborated on recommendations for addressing the labour crisis. Goals for meeting the industry's non-domestic labour requirements include:
Short term: Streamline the existing systems and processes within the Temporary Foreign Worker Program to help the agriculture and agri-food sector successfully access non-domestic labour and adapt to policy changes.

Medium term: A new streamlined program designed for, and dedicated to, the agriculture and agri-food industry.

Long term:
Improve pathways to permanent residency for agriculture and agri-food workers in alignment with Citizenship and Immigration Canada; and

Implement long-term elements of the Canadian Agriculture and Agri-food Workforce Action Plan, to ensure a strong domestic labour supply into the future.
Portia MacDonald-Dewhirst, executive director of the Canadian Agricultural Human Resources Council (CAHRC), said "The gap between the demand for workers and worker supply has nearly doubled in the last 10 years. Based on increasing demand, both domestically and internationally, for Canada's food and agriculture products, the gap is expected to double again in the next 10 years, to 114,000 workers by 2025."
"The council," she continued, "along with 75 other industry associations, supports the implementation of the Canadian Agriculture and Agri-food Workforce Action Plan to address the immediate and pervasive issues of the inadequate supply of workers currently impeding businesses in Canada. The effort is guided by a national labour task force, and includes recommendations that are practical and essential to ensuring the safety, sustainability, and affordability of food for all Canadians and that support Canada's continued position as a leader and significant contributor to food production for the whole world."
The role of government in keeping agriculture growing
Agriculture is a unique industry because operators deal with live animals and perishable products. If they don't have the labour force they require to get their work done, animals could suffer, and crops could spoil. It's imperative that the federal government streamline the process so that operators can apply for assistance under the TFWP and bring in workers when they need them.
You can read more about the agriculture labour crisis in the following articles:
https://cattlefeeders.ca/wp-content/uploads/2018/03/screen-shot-2018-03-16-at-2.19.56-pm.png
340
408
Team
/wp-content/uploads/2020/02/ACFA-web-logo.png
Team
2018-03-23 09:43:15
2023-07-20 10:04:35
Why the Canadian government needs to implement the Agricultural Workforce Action Plan