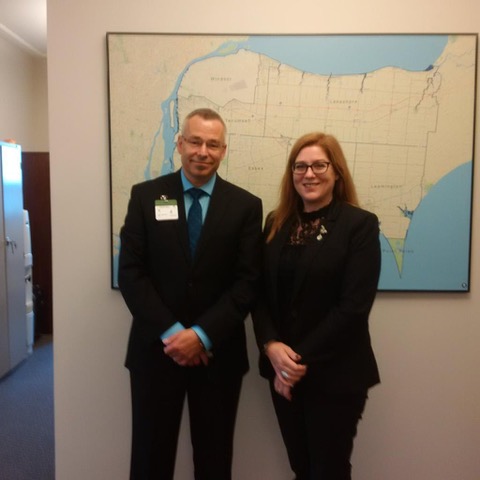 Each year, at its February board meeting, the National Cattle Feeders' Association (NCFA) creates an Ottawa Engagement Strategy. This strategy provides a framework for four separate meetings in March, May, September, and November with federal decision makers, including MPs, ministers, parliamentary secretaries, staff, and house committees.
The strategy allows NCFA representatives to advocate for cattle feeders across Canada on major issues such as trade, regulations, labour, and infrastructure.
During the 2018 March and May meetings, the NCFA met with Patty Hajdu, Minister of Employment, Workforce Development and Labour, and with Lawrence MacAulay, Minister of Agriculture and Agri-Food, as well as more than 50 MPs and government officials.
The issues explained
The major opportunities and challenges that form the focus of this year's meetings include the following:
Opportunities for growth
Barriers to growth
Progress made during the consultations
In early May, Rodger Cuzner, parliamentary secretary for labour, chaired a day-long roundtable on labour needs in agriculture and agri-food. It was announced that the government will no longer require separate Labour Market Impact Assessments (LMIAs) for worker transfers or replacement workers. This removes one of the many Temporary Foreign Worker Program (TFWP) complexities.
Bureaucrats administering the TFWP are currently holding consultations with agriculture across Canada, with meetings in Ottawa, Calgary, Saskatoon, Winnipeg and other cities. Key issues with the program will be raised during the meetings.
As more meetings are held later this year, we will continue to provide updates.
https://cattlefeeders.ca/wp-content/uploads/2018/05/IMG_20180528_103132.jpeg
480
480
Team
/wp-content/uploads/2020/02/ACFA-web-logo.png
Team
2018-05-31 10:25:46
2020-01-28 14:23:48
Ottawa meetings bring cattle feeder issues to government's attention