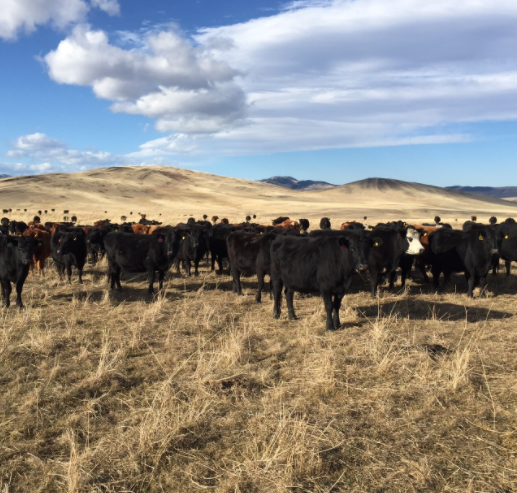 Sustainability is something of a watchword these days, but when it comes to beef, what does it actually mean?
That's a question McDonald's asked themselves when they made a commitment to source all their food and packaging from sustainable sources.
Finding the answer to that question became a mission for Jeffrey Fitzpatrick-Stilwell, senior manager of sustainability for McDonald's Restaurants of Canada Limited. To do that, McDonald's partnered with the Canadian Roundtable for Sustainable Beef (CRSB) in a McDonald's Canada Verified Sustainable Beef Pilot Project.
The purpose of the pilot was to create a framework for verifying that beef is produced, through all parts of the production chain (from farm to fork), in a manner that is environmentally sound, socially responsible and economically viable.
"We worked with the whole industry," said Jeffrey. "We put together an advisory board that included people from government, academics, NGOs, The World Wildlife Fund, the National Cattle Feeders' Association and more. Cargill was also a partner for us all of the way through. All of our patties for McDonald's Canada come from the Cargill Spruce Grove patty plant so they're a really key partner for us."
Emily Murray, Cargill's general manager of McDonald's beef, is also the co-chair of the CRSB's verification committee.
"We recognized immediately that the vast majority of producers within our beef supply chain are already operating to high standards across the sustainability principles and drafted indicators," said Emily. "However, we also knew that third party verifications were necessary to secure and grow the trust of our consumer base. So we set out to develop a verification process that would be both credible for consumers and practical for producers."
"We started with what the Global Roundtable for Sustainable Beef (GRSB) did in 2014," said Jeff. "They had approved the high level principles and criteria for sustainable beef worldwide, and we developed indicators under each of those 31 criteria. One principal, for instance, is animal health and welfare and one of the criteria under that is protecting animals from extreme environment, so we developed an indicator for what that would look like in a Canadian context."
To develop the verification process, McDonald's worked with Where Food Comes From, a provider of verification and certification services to the food industry. Together they created a scoring framework for each one of the indicators.
Rather than a checklist approach, the project evaluated each operation individually, based on their unique situation. Third party audits and certifications – such as the NCFA's Feedlot Animal Care Assessment Tool – will be evaluated, and possibly accepted, within the context of a national framework that the CRSB is currently developing.
Tracing beef from farm to table
One of the things that makes Canadian beef unique is the ability to trace individual animals right from the cow/calf operation, through the feedlot to the processors, using Radio Frequency Identification (RFID) technology. "The ability to track the chain of custody is part of the reason McDonald's chose to do the pilot project in Canada," said Emily.
Leading the way for all beef consumers
Jeffrey explained that they would like to see other retailers and restaurants demanding verified sustainable beef. It gives beef producers the opportunity to engage in a comprehensive, well-recognized program in order to demonstrate that they are responsible and sustainable in every aspect of their operation.
"It becomes a great way for everyone to show that their beef is sustainably produced, and we can prove it and track it," he said. "And it becomes a great story about Canadian beef."
You can read more about sustainability in 'The beef industry and sustainability: how are we doing and where could we improve?'.
https://cattlefeeders.ca/wp-content/uploads/2016/11/Screen-Shot-2016-11-17-at-11.39.19-AM.png
493
517
Team
/wp-content/uploads/2020/02/ACFA-web-logo.png
Team
2016-11-17 16:17:34
2020-01-28 14:24:51
McDonald's verified sustainable beef – what does that mean for Canadians?