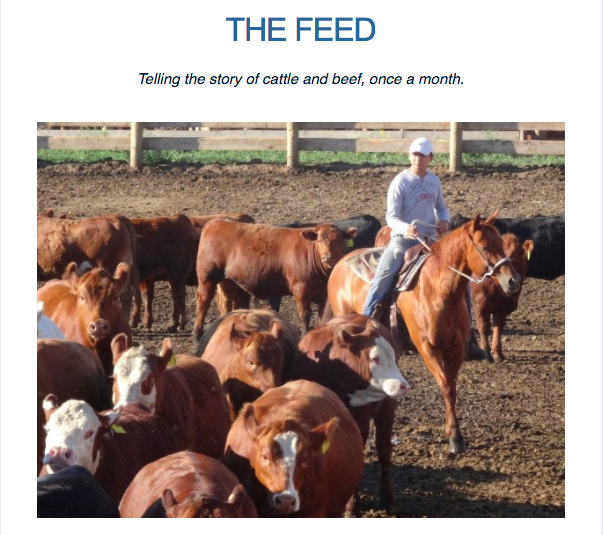 Alberta's feedlot owners work hard to ensure that their operations are safe – for their employees, animals and the environment.
In recent blog posts, we have described how programs such as ACFA's Alberta Feedlot Safety Program and the Canadian Agricultural Human Resource Council's (CAHRC) Agri HR Toolkit are helping cattle feeders build comprehensive, effective safety programs. But how can business owners be sure they are implementing those programs correctly and fully?
That's where auditing comes in. We spoke with Nick Schefter, senior safety coordinator with Critical Hazard HSE Ltd., to learn about the next step for feedlot operators' safety programs.
Why audits matter
Nick explained that an audit is a valuable chance to make sure safety program implementation is on track.
"We come in to ensure they have understood and introduced every element of the program correctly, and that it is being implemented fully across the operation. We review all the processes put in place and we look at documentation to make sure they're filling it out. For instance, if vehicles are supposed to be inspected weekly, we check whether that's happening and being properly documented."
Why feedlot owners care about safety
The Alberta Feedlot Safety Program is widely supported in the industry because it covers everything from employee health and safety to environmental protection and emergency response. It is the first program to help feedlot operators create a safety program customized to their industry.
Many cattle feeding companies have implemented the ACFA's Alberta Feedlot Safety Program. "These companies are leaders in the industry when it comes to safety," Nick said.
Implementing the safety program and passing regular safety audits prevents injuries and fatalities so everyone returns home safely from the feedlot. 
If you'd like to read more about farm safety, and cattle feeders' initiatives, check out these blog posts:
https://cattlefeeders.ca/wp-content/uploads/2017/07/screen-shot-2017-08-25-at-10.24.12-am.png
535
603
Team
/wp-content/uploads/2020/02/ACFA-web-logo.png
Team
2017-07-24 16:44:27
2020-01-28 14:24:20
Why a new safety audit will help feedlots operate safely