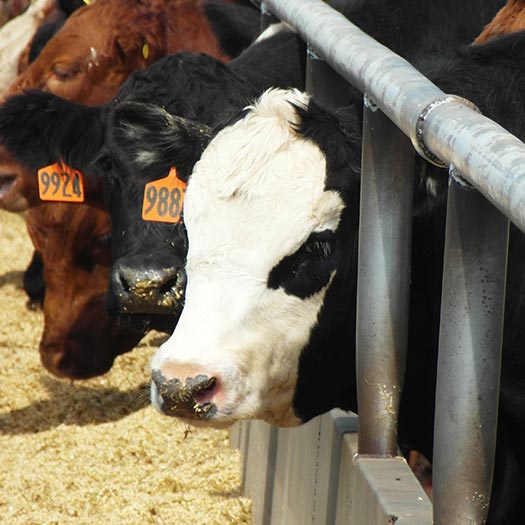 Here in Alberta, beef is a $5 billion industry. It supplies 75 per cent of our province's meat exports, and 40 per cent of all agricultural exports.
But the hard-working Albertans who keep Alberta's heritage industry running are worried about their future. They are dealing with increased costs from the province, taxation by municipalities and protectionist threats from the United States, all of which put untold pressure on their operations.
There's not much we can do about threats from south of the border, but on a more local scale, our cattle producers are faced with issues that jeopardize their livelihoods. One such issue is the livestock head tax in Lethbridge County.
The county has proposed the tax to help raise money to build and repair roads and bridges. Few would argue that this infrastructure is not needed, but the burden will fall disproportionately on local cattle feeders, who will be paying 85 per cent of the tax.
What a livestock head tax means for cattle feeders
At any given time, there are more than half a million cattle in feedlots in Lethbridge County. This business contributes over $600 million to the local economy. But an independent analysis of the tax concluded that cattle feeding operations will either close or move to other jurisdictions. Feeder cattle will migrate to US feedlots. This means Alberta will lose a value-added component of the beef industry which has taken generations to build.
Why a dysfunctional property tax system lies at the root of the problem 
Lethbridge County argues that the infrastructure money it needs can't come from increasing property tax on farmland because Lethbridge already has one of the highest farmland tax rates in Alberta. At first glance, this appears to be true – farmland property taxes in Lethbridge County are 2.3 per cent of assessed value compared to a provincial average of 1.1 per cent. But this requires a closer look:
Comparing taxes paid as a per cent of assessed value is not the way to measure tax burden. This can only be measured by comparing taxes paid to personal or net business income. 
When measured as a percentage of per capita income, taxes paid on farmland in Lethbridge County are about 40 per cent lower today than they were in 1996.
The property tax system does not properly assess and tax land used for intensive livestock operations. 
Assessment rates have not been updated since 1983.

 

As a result, the property tax burden is not being fairly shared among owners of farmland. 
The Alberta government has long known about these issues with the property tax system. It commissioned a review in 2002, resulting in recommendations which were subsequently ignored.
Ignoring the problem is no longer an option. It's time for the government to modernize and update the farmland property tax system so municipalities can raise the revenue they need to serve their citizens and support their livelihoods.
We have called on the Minister of Municipal Affairs to work with us in designing a province-wide solution for this province-wide issue. We need fair, equitable, and transparent tax policy. It's the only way to support the businesses on which our economy is founded.
You can learn more about other issues that are of concern to Alberta's cattle feeders in '5 feedlot issues to watch for in 2017.'
https://cattlefeeders.ca/wp-content/uploads/2017/05/news-placeholder-3.jpg
525
525
Team
/wp-content/uploads/2020/02/ACFA-web-logo.png
Team
2017-05-11 13:27:26
2020-01-28 14:24:21
Why Lethbridge County cattle feeders could be leaving via new roads