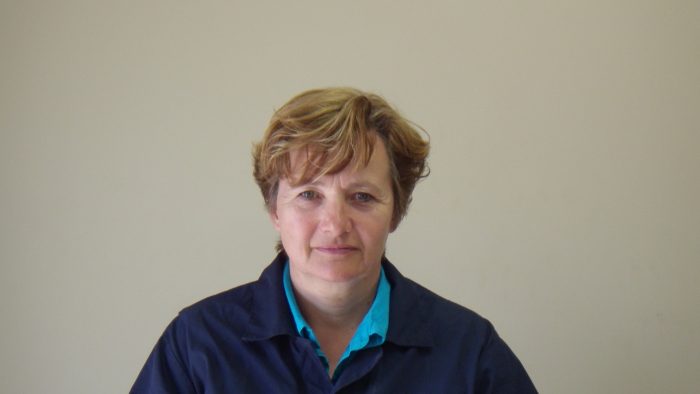 This is the first post in our Feedlot people series, and this week we're meeting veterinarian Joyce Van Donkersgoed, the owner of Alberta Beef Health Solutions, in Picture Butte, Alberta.
Joyce grew up in southern Alberta, on a farm just east of Coaldale. Her parents ran a cow calf feedlot and hay/grain operation, and before that a dairy herd, so she grew up as immersed in the cattle world as is possible!
"When I was 12 years old I made my mind up I wanted to be a cow vet", said Joyce, and she never waivered from that ambition. She trained as a veterinarian at the University of Saskatchewan, and later returned to complete her masters in veterinary science, with a clinical residency in beef cattle production medicine and epidemiology.
Helping discover better ways to care for cattle
Today Joyce is well known in the industry as a teacher, author and researcher. In fact she collaborated on the Feedlot Animal Care Assessment Program (pdf), which we wrote about in last week's blog post: New assessment tool to audit feedlot animal care.
"I love research because I love solving problems," said Joyce. "We're always trying to help our clients find better ways to do things, whether it's a new vaccine, a better antibiotic or feed additive, or how we handle cattle. I've also been involved in building a lot of industry programs and training programs over the years. It's a great feeling when you see your hard work pay off — when you've got through to someone, you've trained someone and they get it, and then they're better at their job and the cattle are being better cared for."
But research will always be a relatively small part of how Joyce spends her days. "I still go in the field," she said. "It's important to walk the walk because it's hard for me to train staff or help my clients if I don't understand what's going on in the yard, and the only way I can do that is if I actually get dirty. I still do my share of calls."
Over the years Joyce has found herself branching out from cattle, as one of her clients has a lamb feedlot and a ewe operation, but cattle will always be her passion. 
Joyce — a self-confessed workaholic — doesn't have a great deal of free time, but what she does have is spent caring for her ageing parents, mowing her six acres of grass and enjoying her two chocolate labs. "I bought a piece of my Dad's farm so that I could live close and they can still live in their own house. And my Dad can still get on his John Deere tractor, even though he probably shouldn't, because he's 89!"
Stay tuned for upcoming posts when we will meet more of the people of Alberta's cattle feedlots.
https://cattlefeeders.ca/wp-content/uploads/2016/05/joyce3-e1464374852298.jpg
394
700
Team
/wp-content/uploads/2020/02/ACFA-web-logo.png
Team
2016-05-27 12:57:00
2020-01-28 14:25:06
Feedlot people: meet a cattle feedlot veterinarian